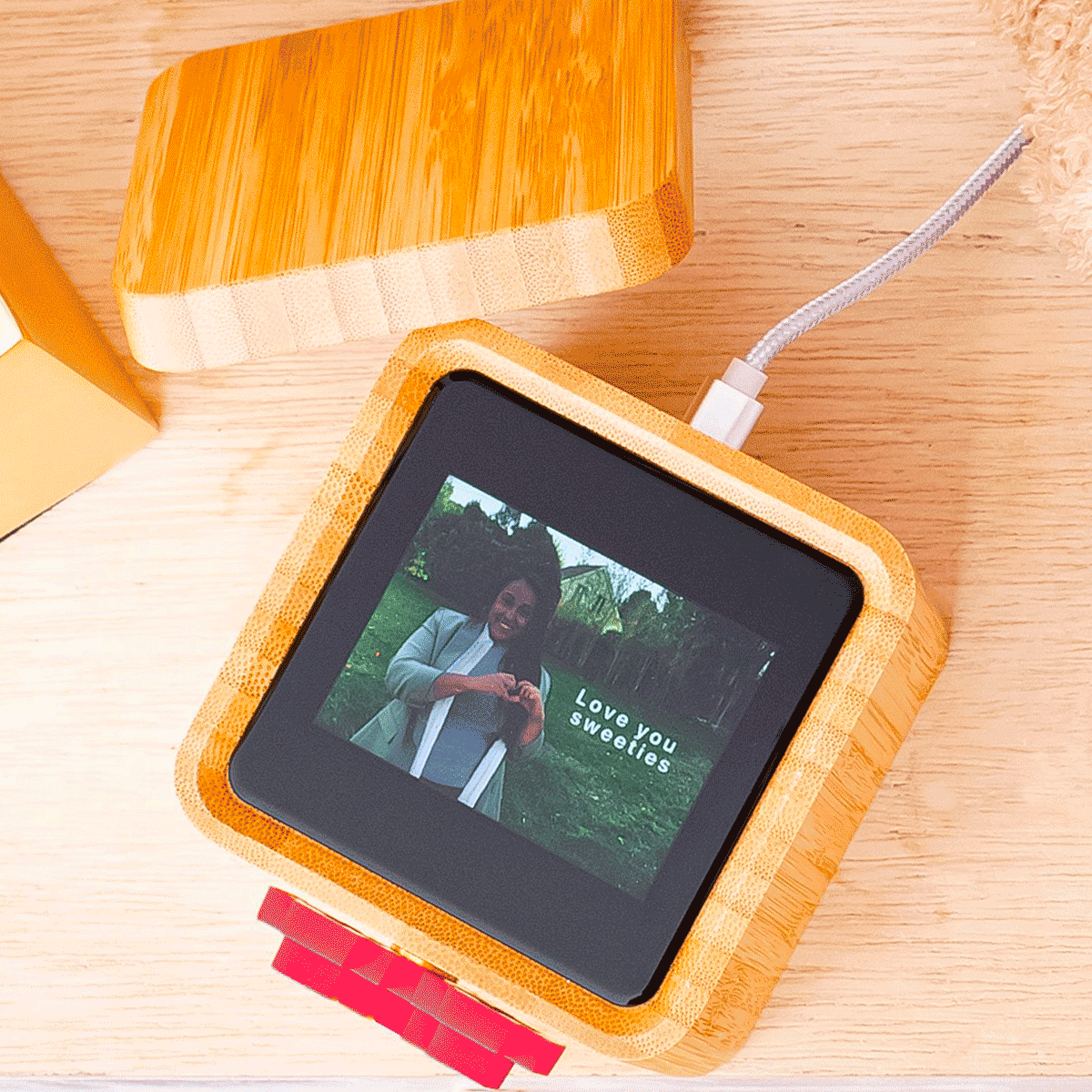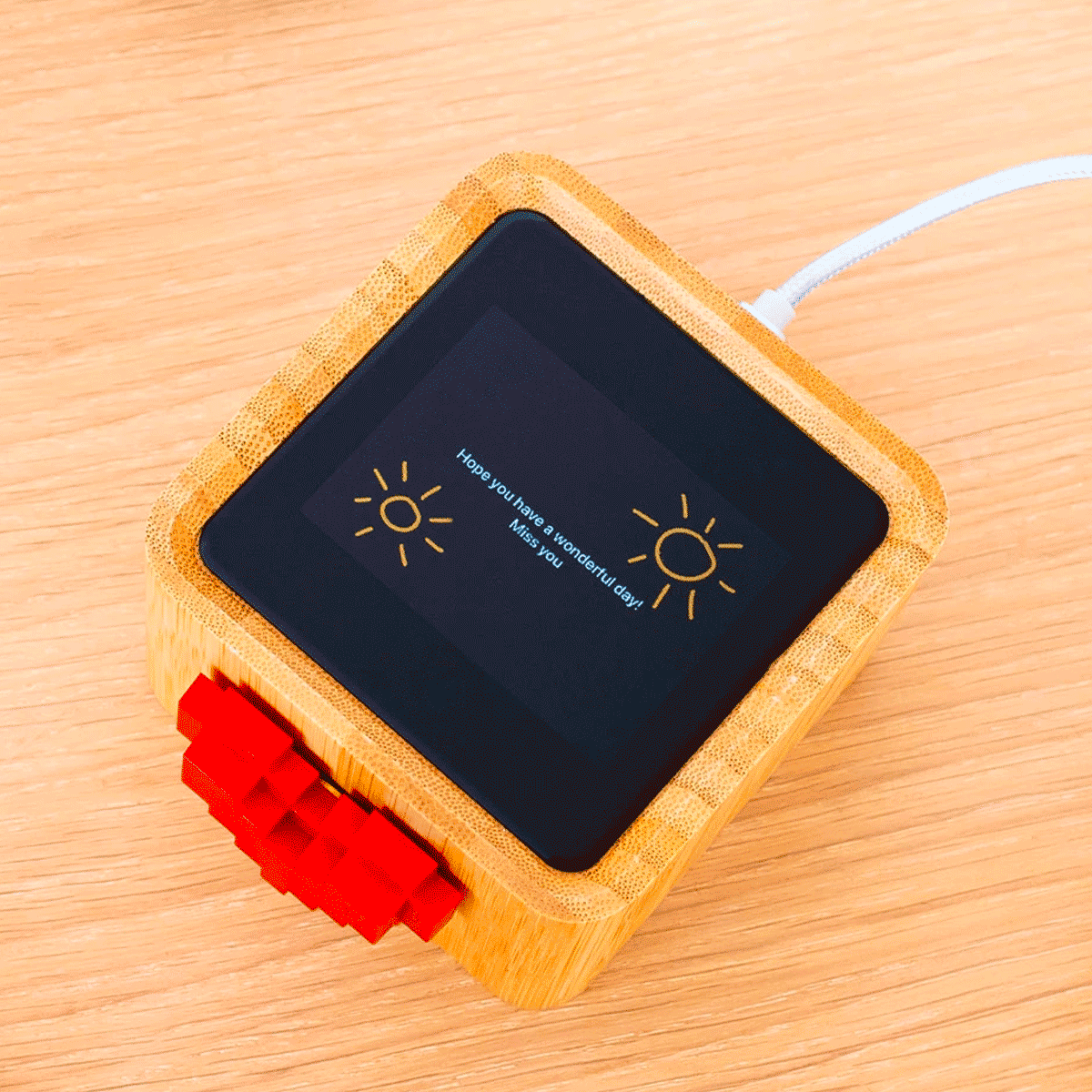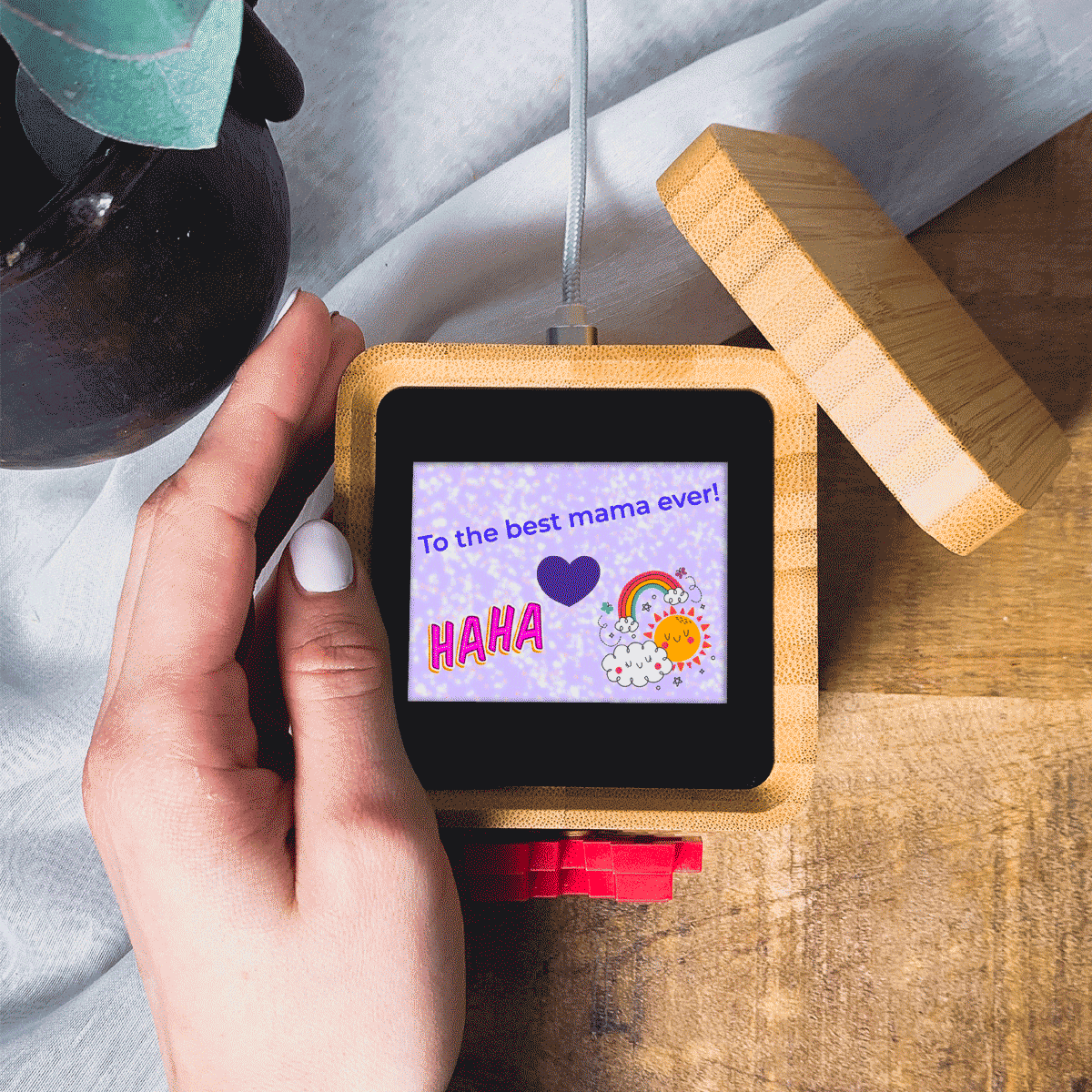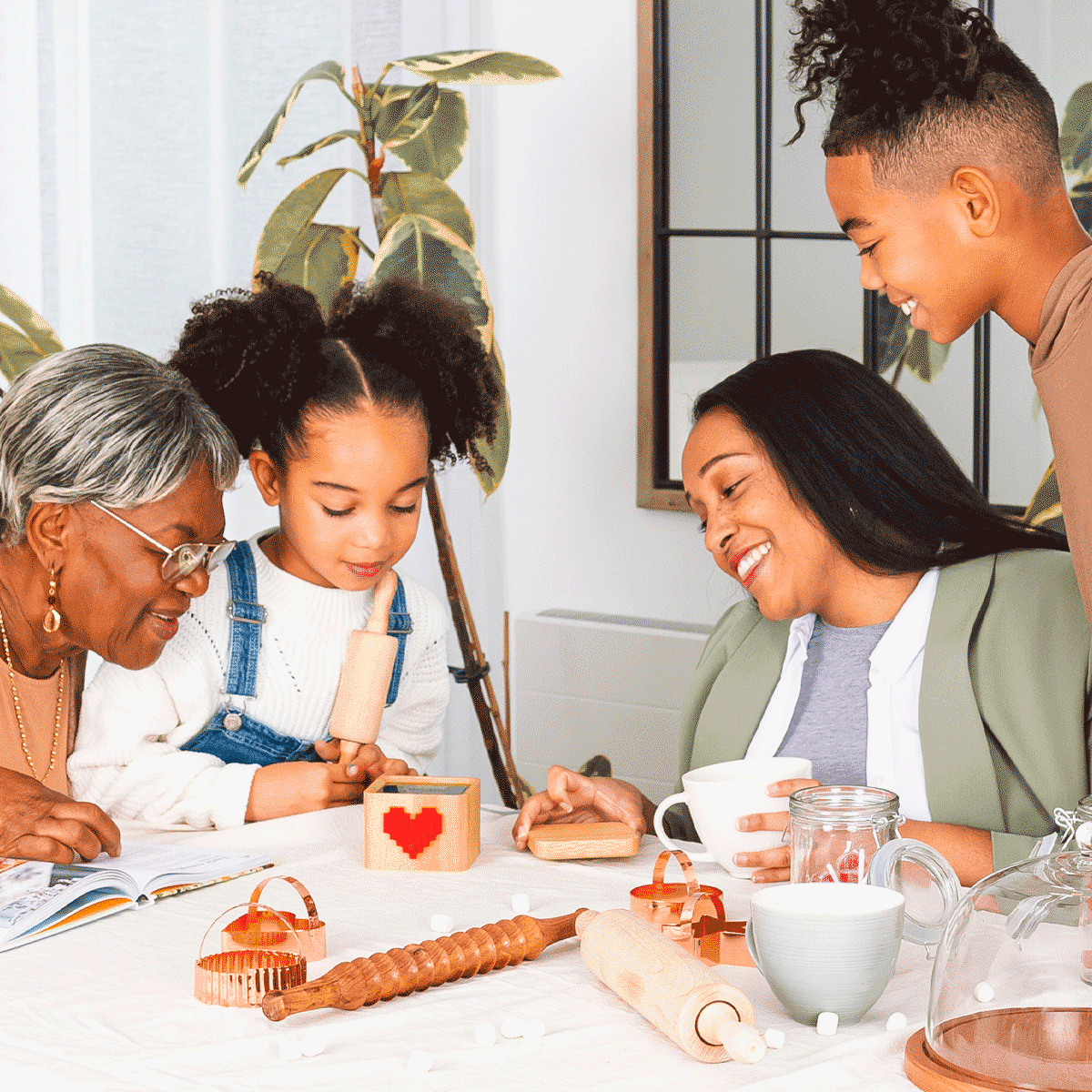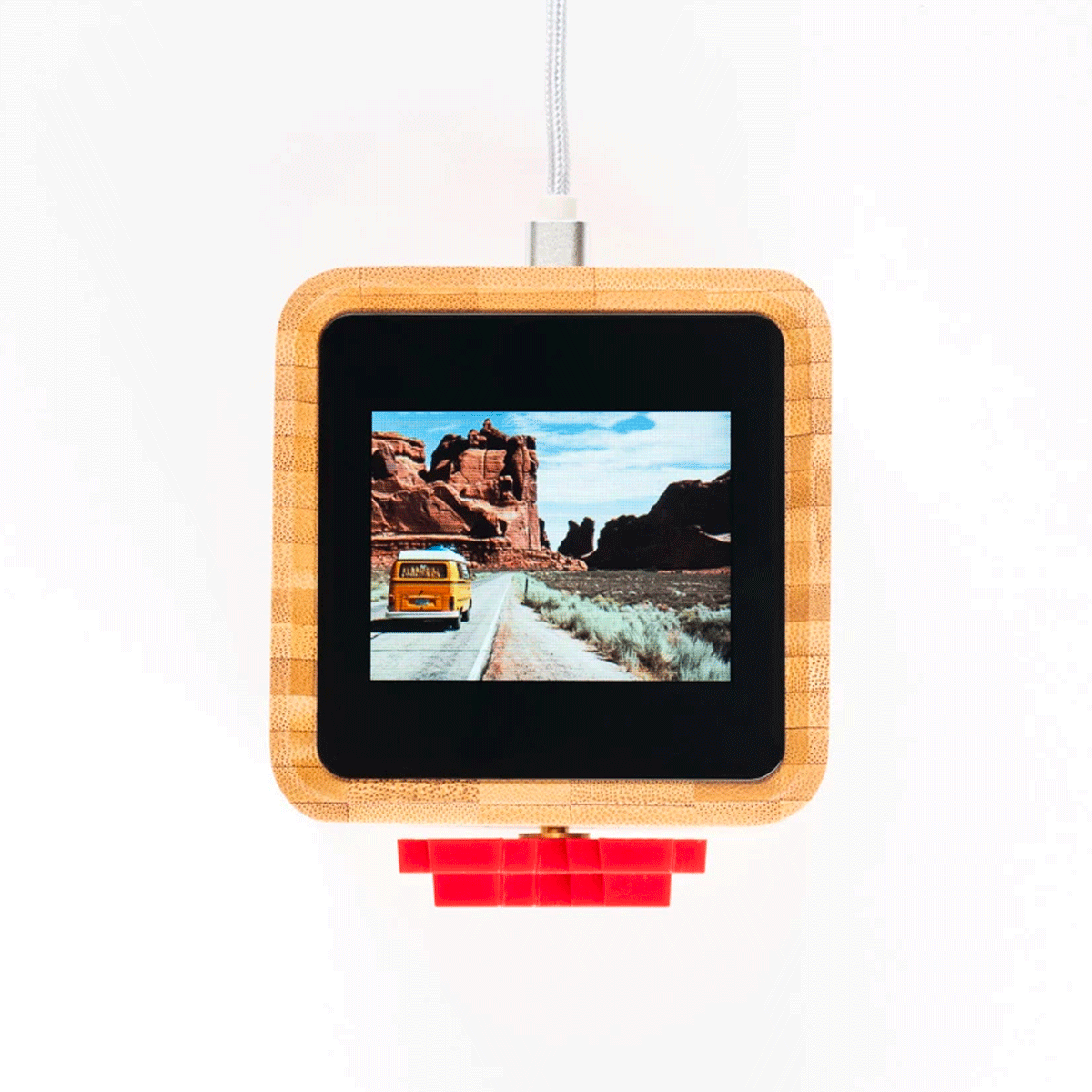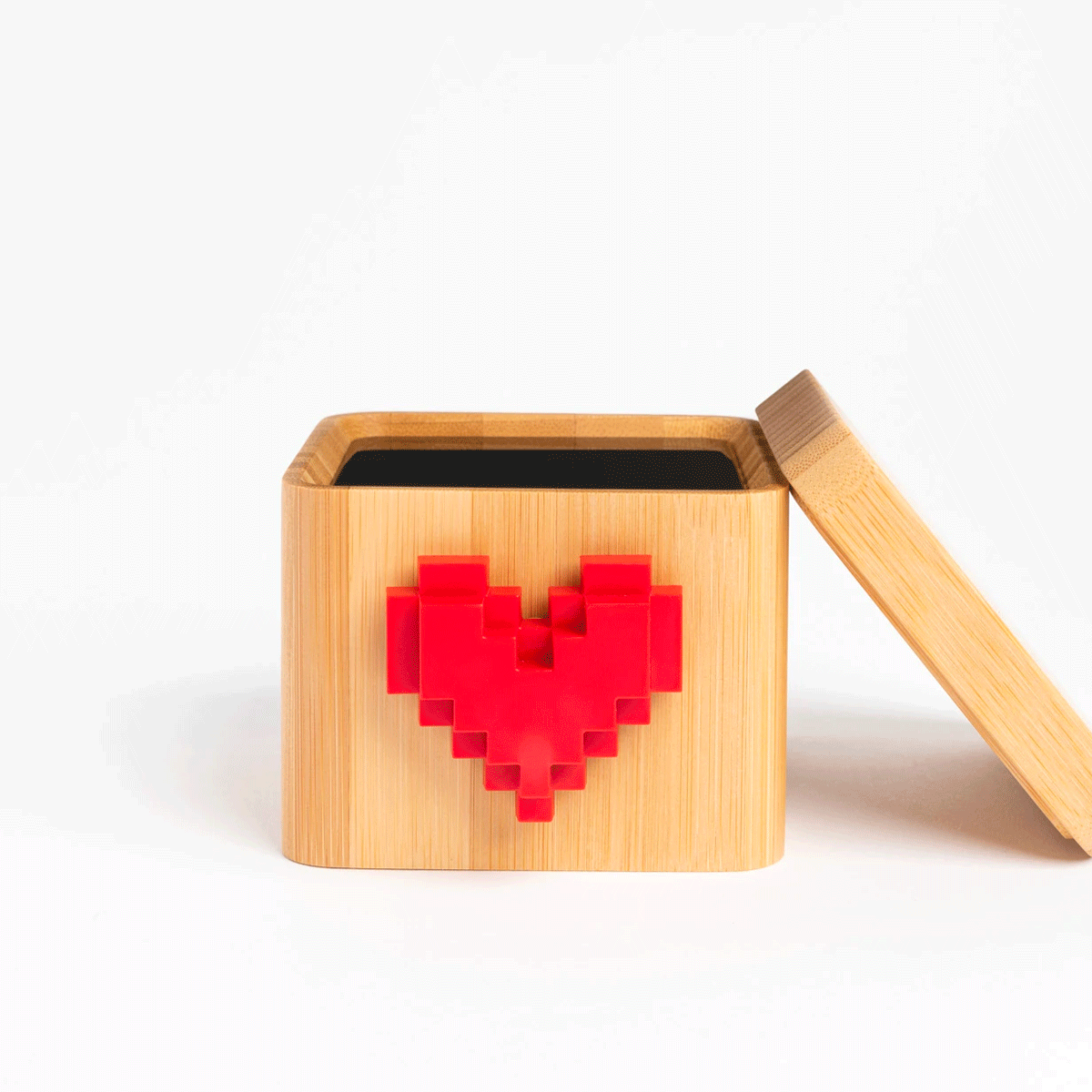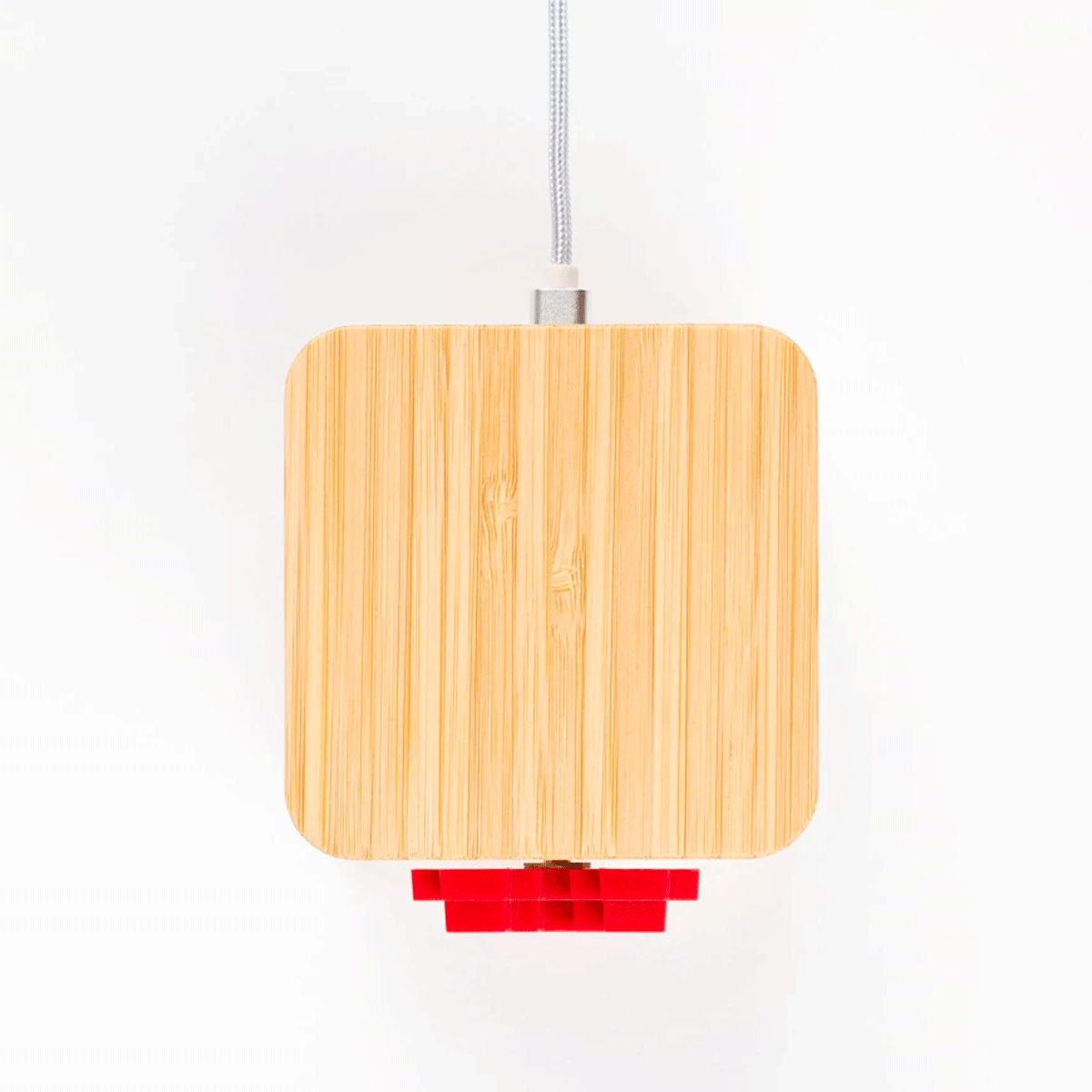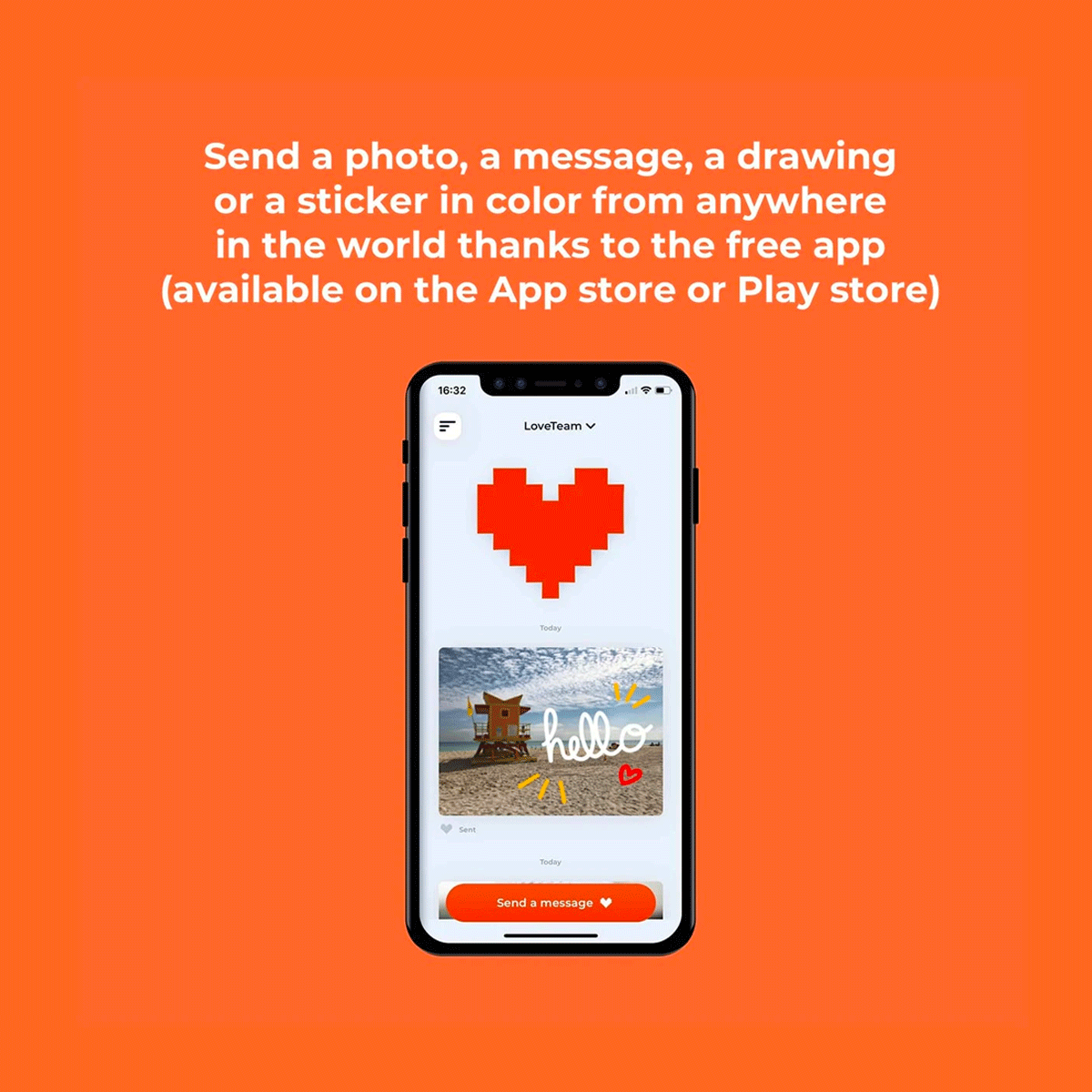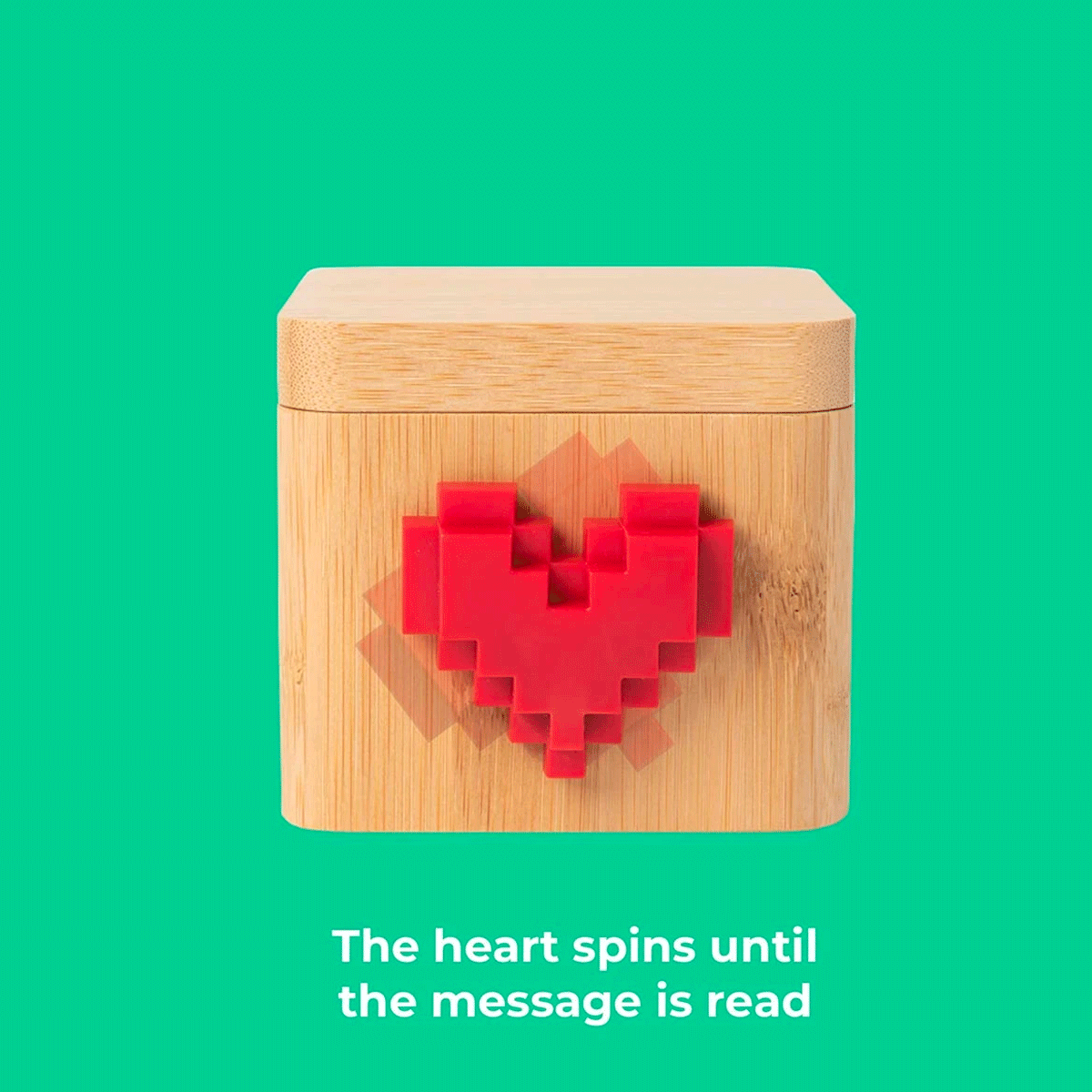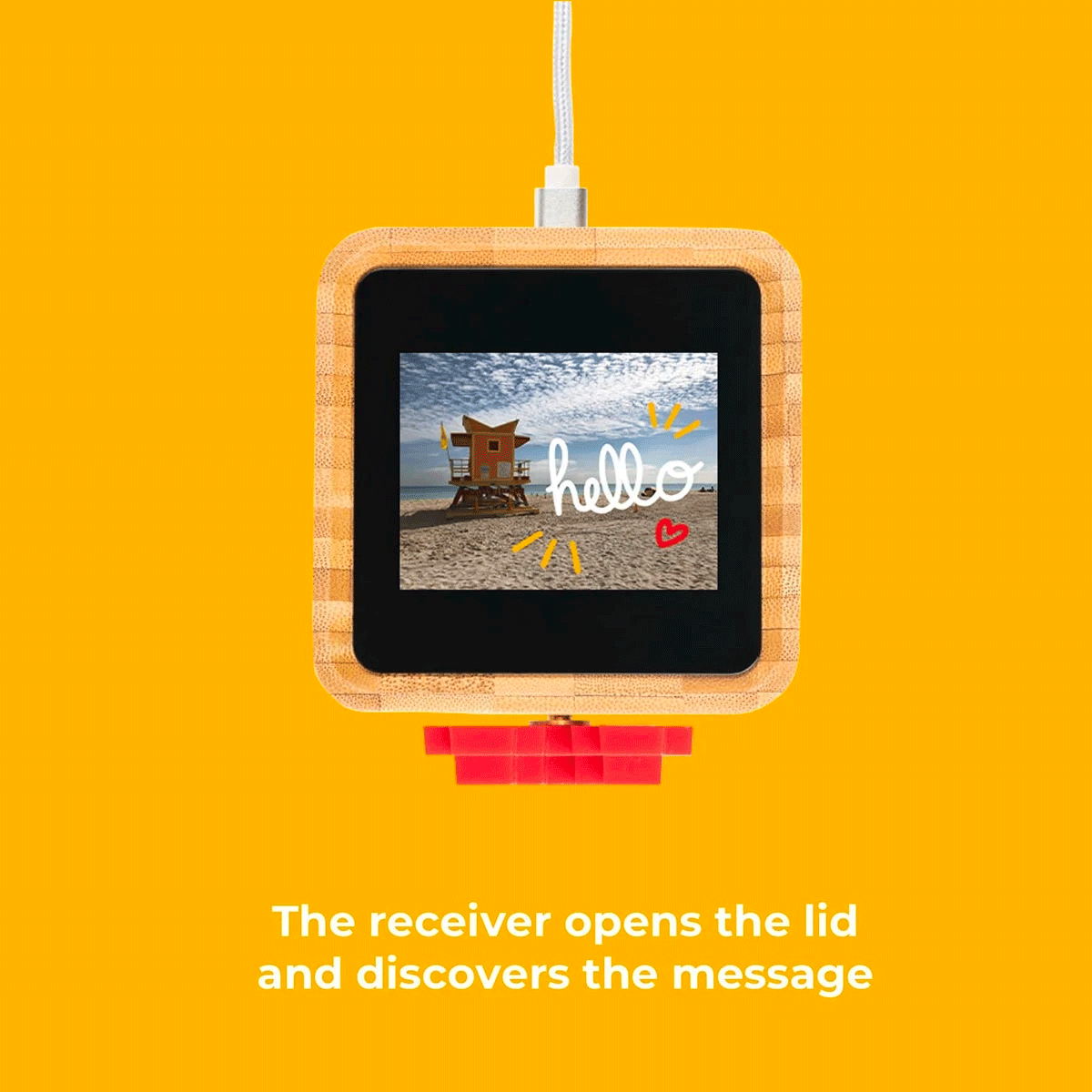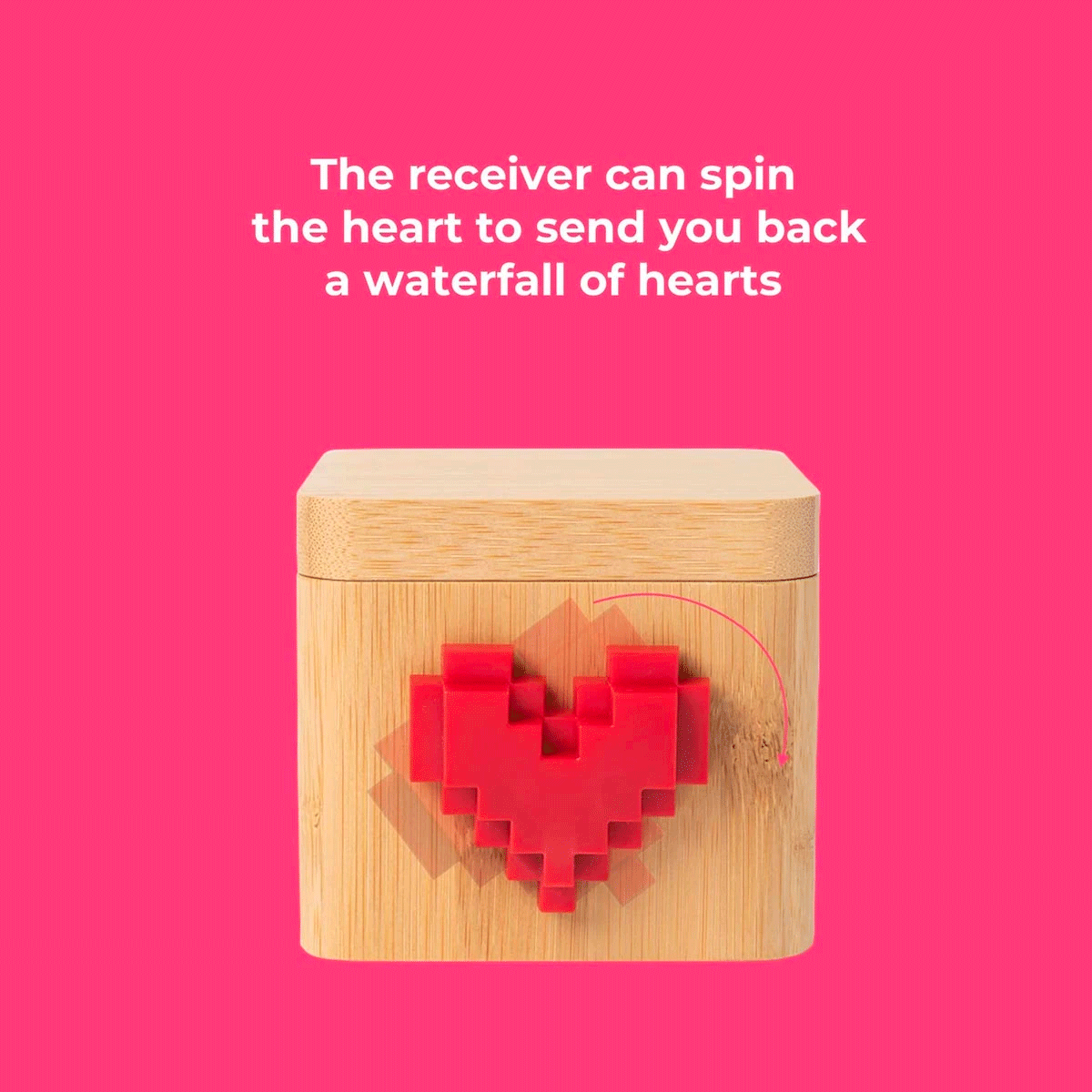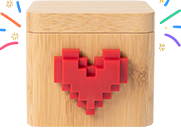 Lovebox Color & Photo
Buy 2 for

€99.99

each
Buy 1 for

€139.99
How does the Lovebox work?
Send photos, love notes,
drawings, or stickers to the
Lovebox thanks to our free app

The heart of the Lovebox
will spin when the
receiver gets a message

Your loved one can spin the
heart to send you back a
waterfall of hearts on the app
Tech Specs
Material: Wood (box), ABS (spinny)
Screen: LCD screen 320 x 240 resolution
Connectivity: WiFi 2.4Ghz
Dimensions: 3.5x3.5x3.1in
Weight : 1.54lb
Included with your Lovebox Color & Photo
Red pixel heart
1 Power cable and plug (AU, US EU or UK)
Access to the mobile app (iOS and Android)
Lots of love
Rest assured

They bought it, tried it, and tell you about it
They bought it, tried it, and tell you about it
All your questions answered
All we need!
I and my long-distance partner LOVE glovebox. It really makes a difference in our relationship. I would recommend anybody a Lovebox, especially when they are also going trough a long distance relationship!
Très belle article, bonne qualité, fonctionne très bien . Seul inconvénient impossible d'enregistrer ou de répondre au message envoyé via la lovebox et elle doit obligatoirement être branché sur secteur.
My grandson loves it! So easy to use.
Perfect
beautiful and makes every message an event. unfortunately ... my daughter wants one too!
Nice item
It is a very nice item, my wife really loves ūt
Amazing
Best gift I've ever received
My girlfriend words.Thank you so much Lovebox team ❤️
So cute!
Our son and his girlfriend are going to San Diego for two years. The love box was the farewell Gift, it will make their stay special!
Very cute little box, my parents love it!
In LOVE with Lovebox!
I was thinking about buying this Lovebox for a year and I am so sad I haven't bought it earlier! I bought it after I moved to the other side of the globe for my long distance boyfriend as a surprise gift. He has never been so excited about anything! We are both completely in love with it. Now I can give him extra love even when I sleep and can't talk to him. This little box helps us to keep our love present 24/7, by being able to schedule times when the photos are gonna be sent. Definitely recommend this product. Best investment ever!