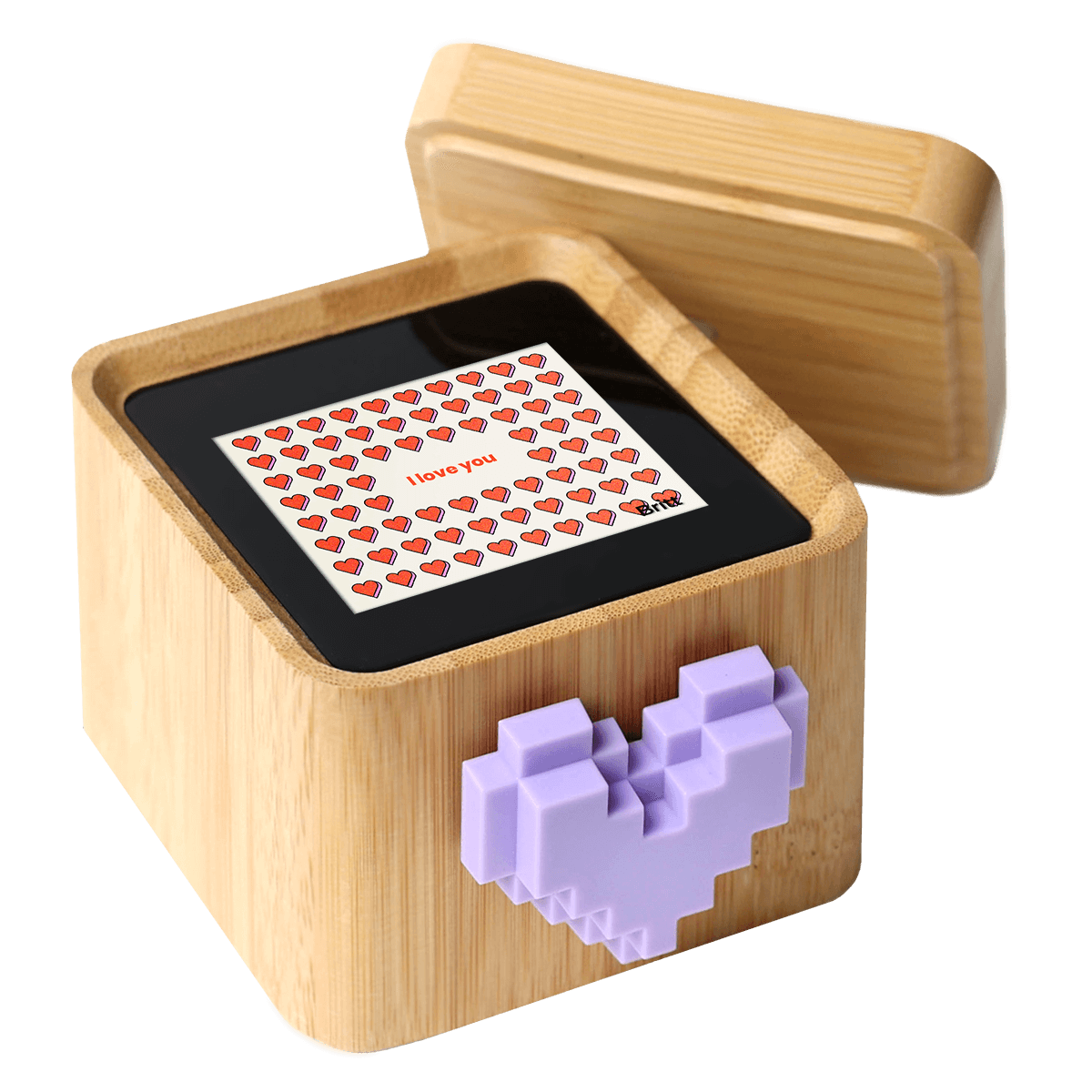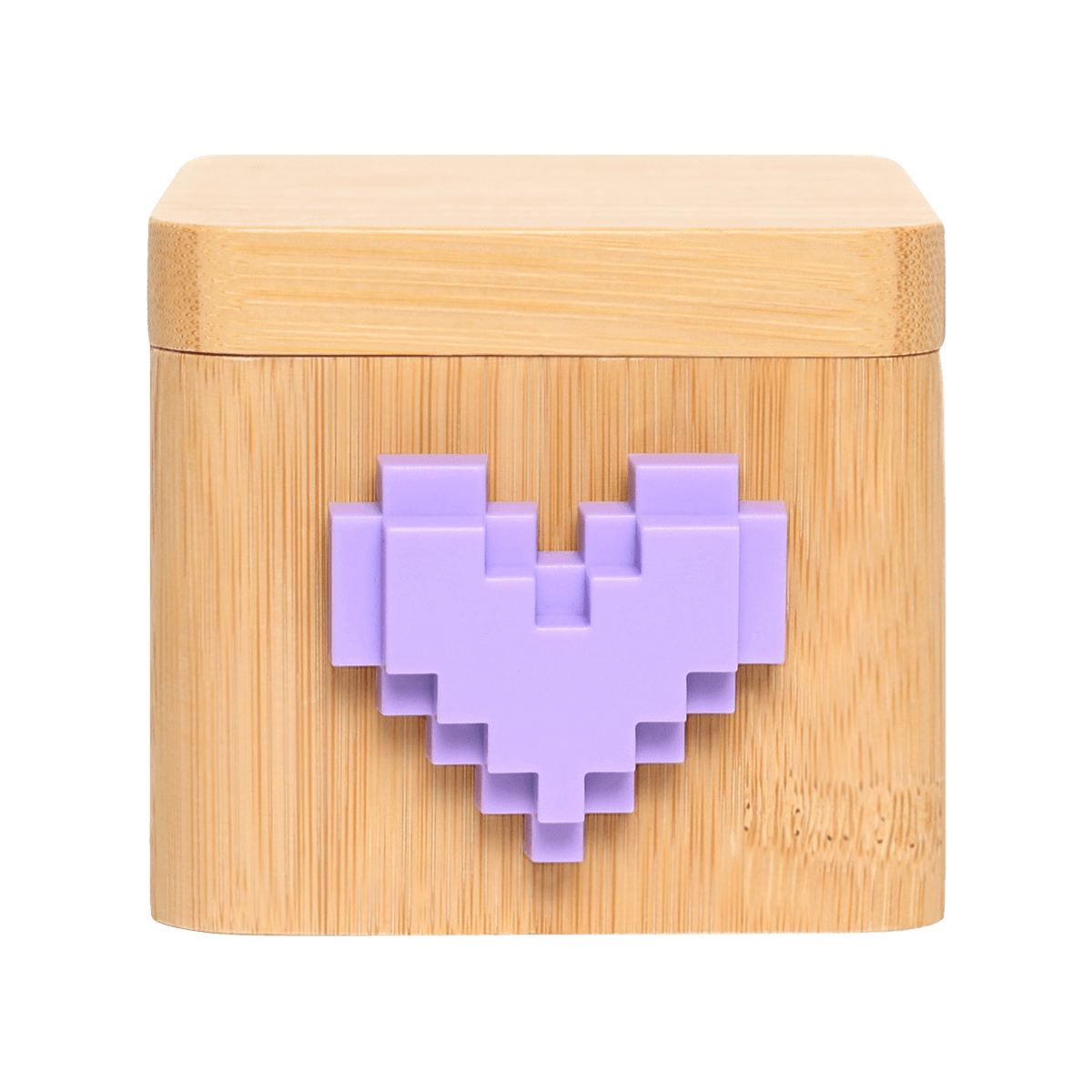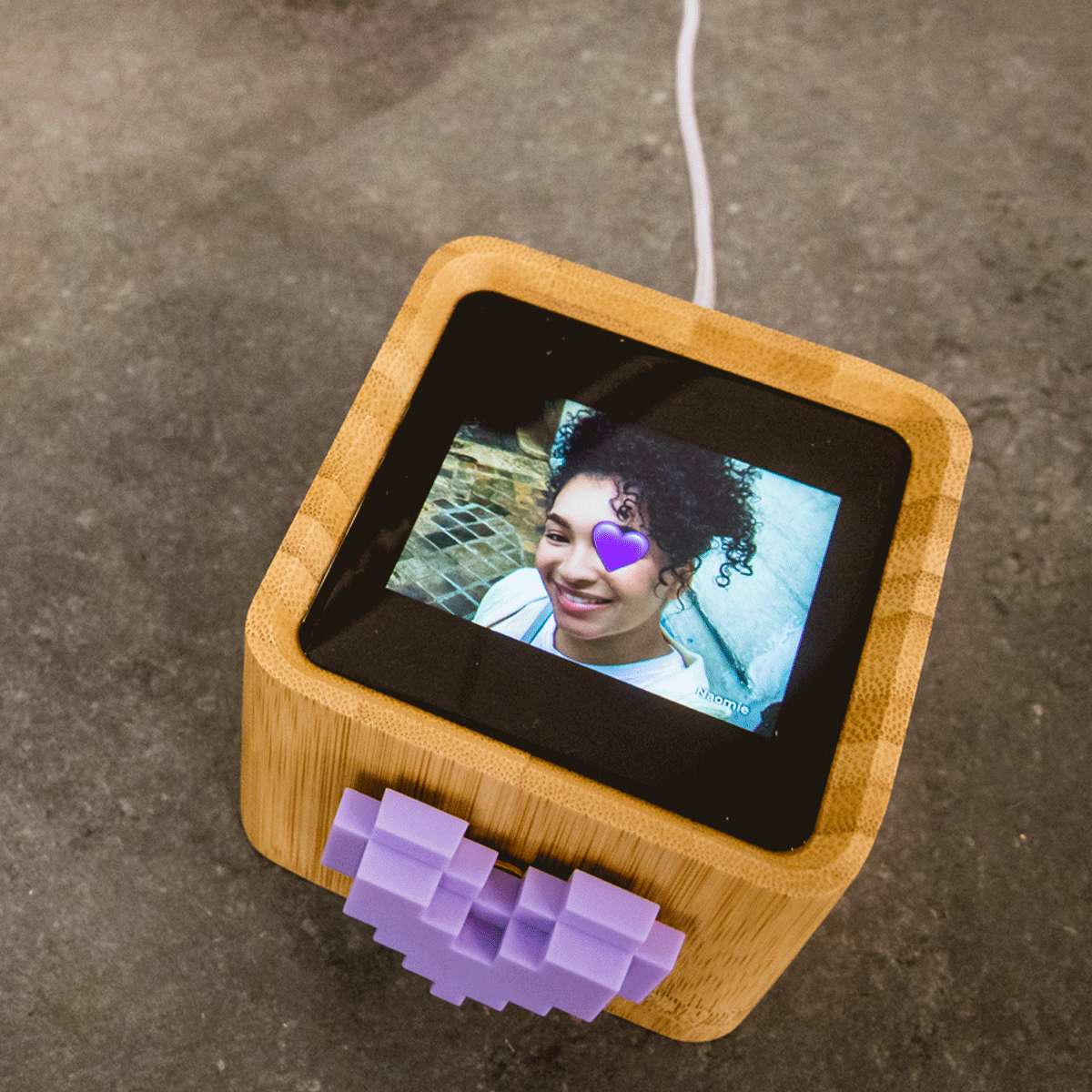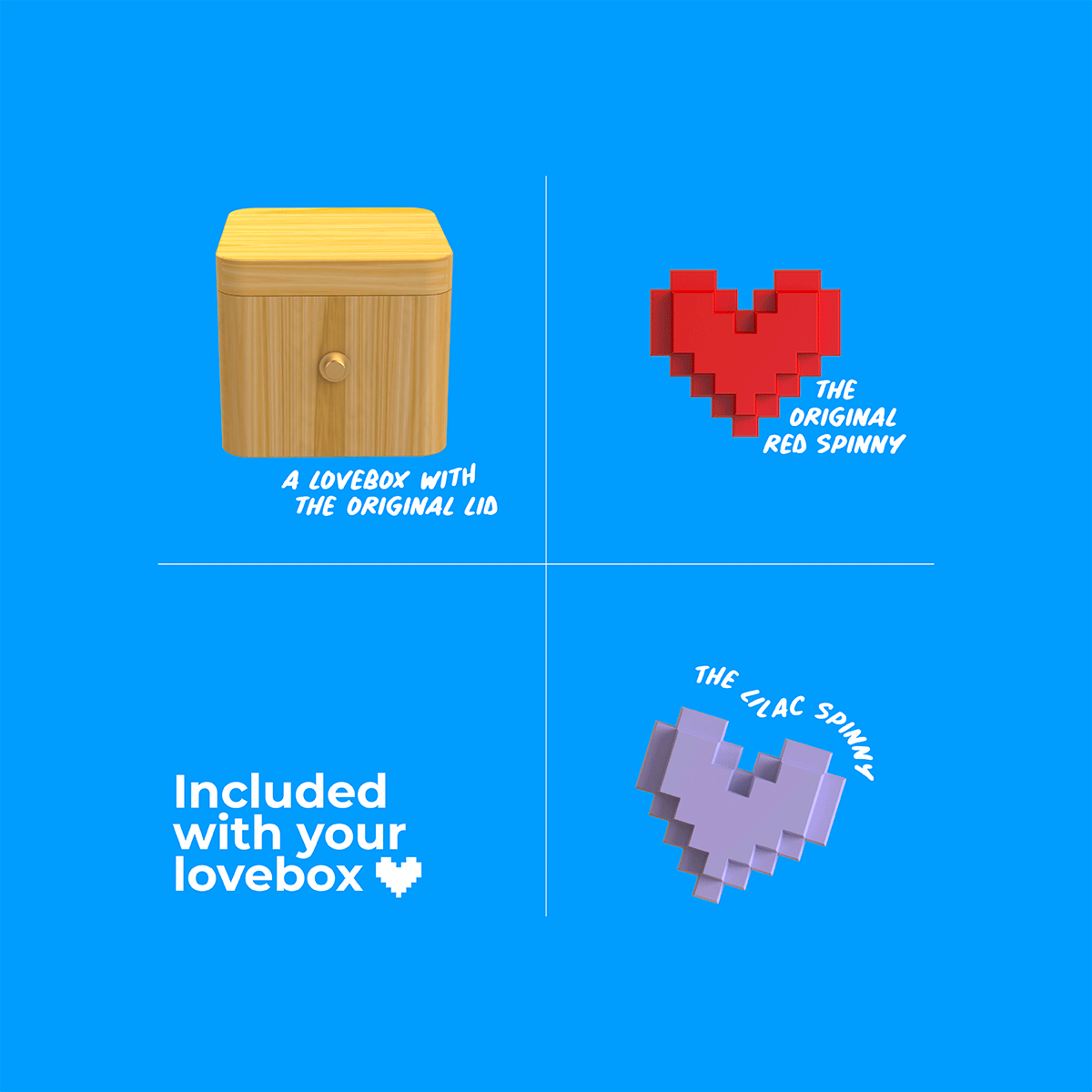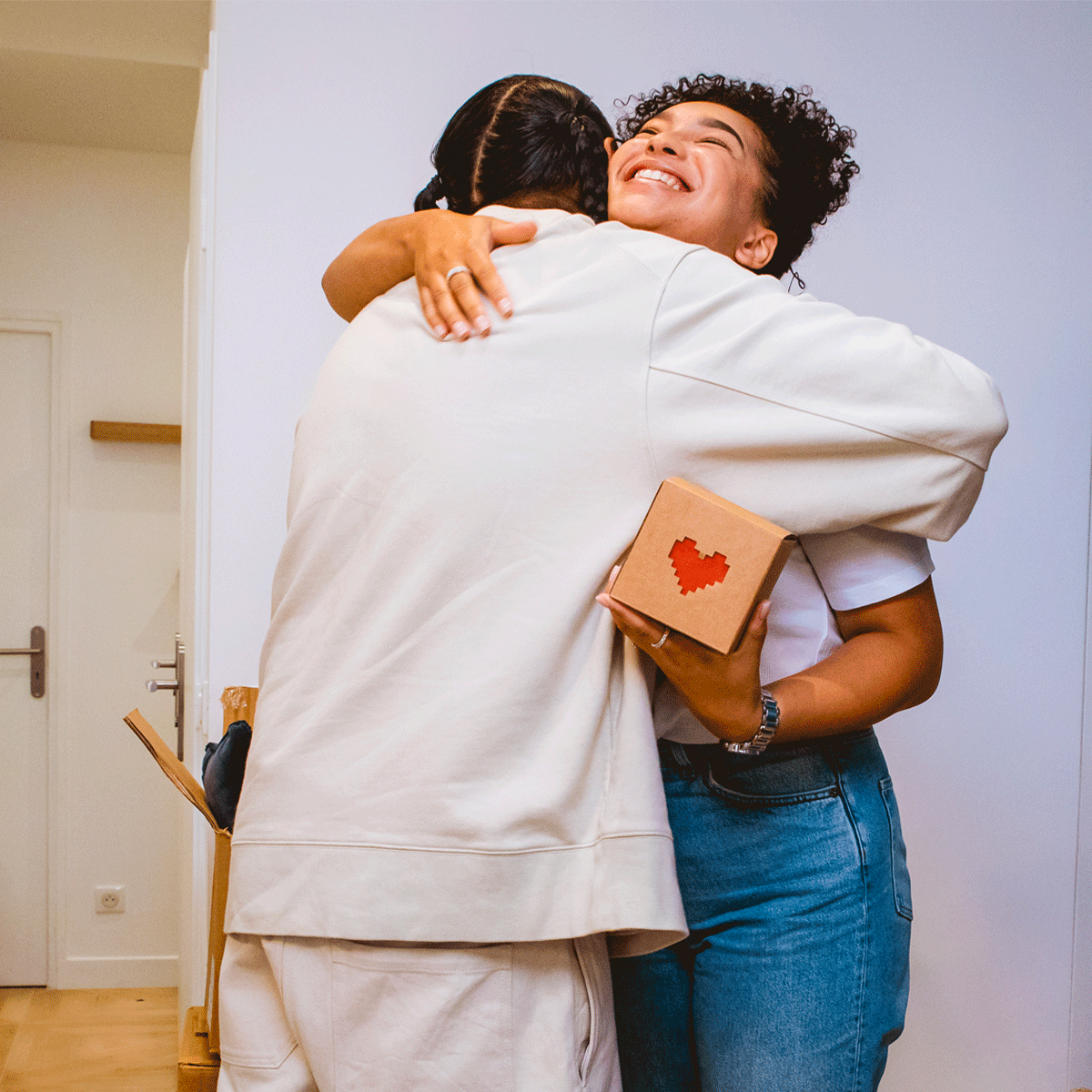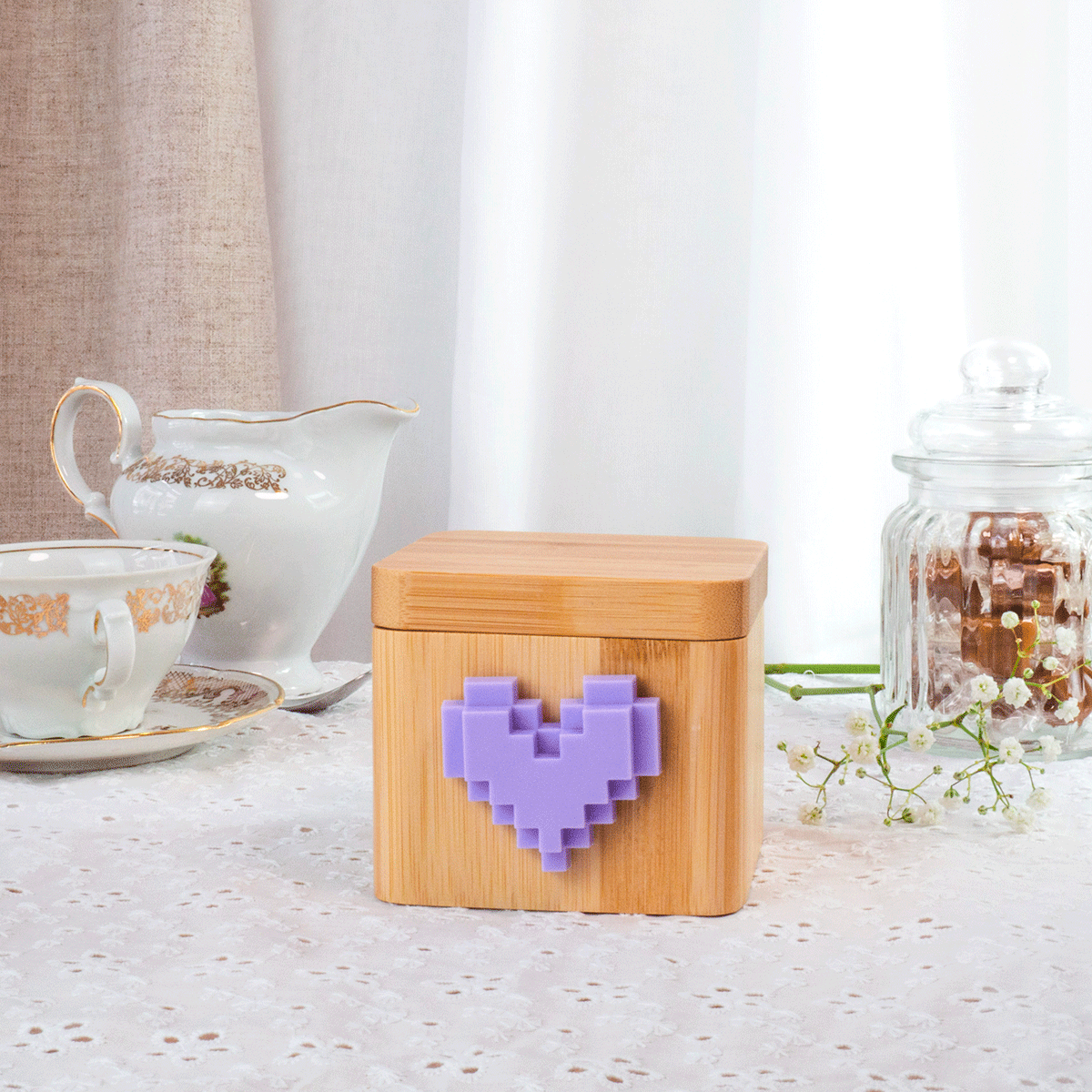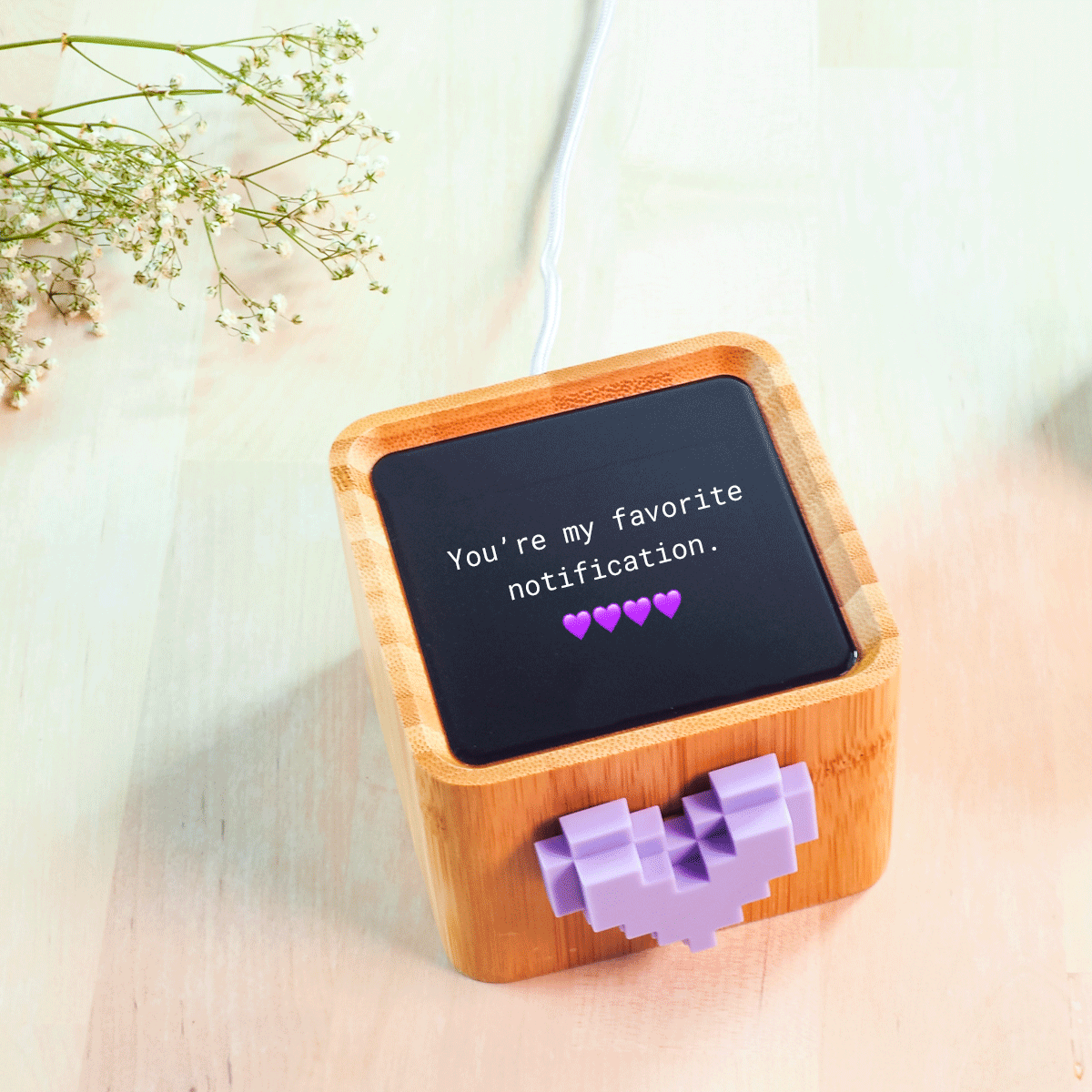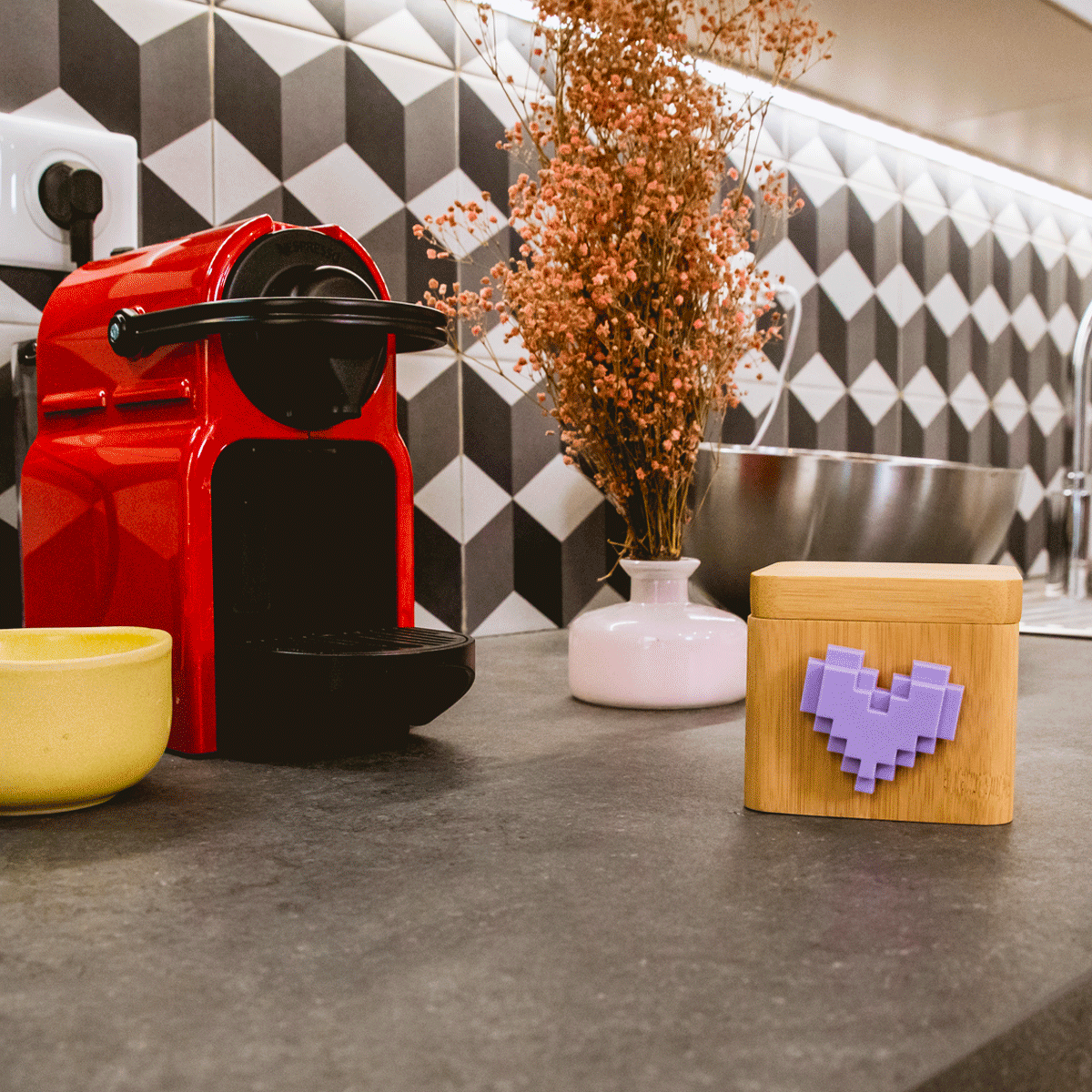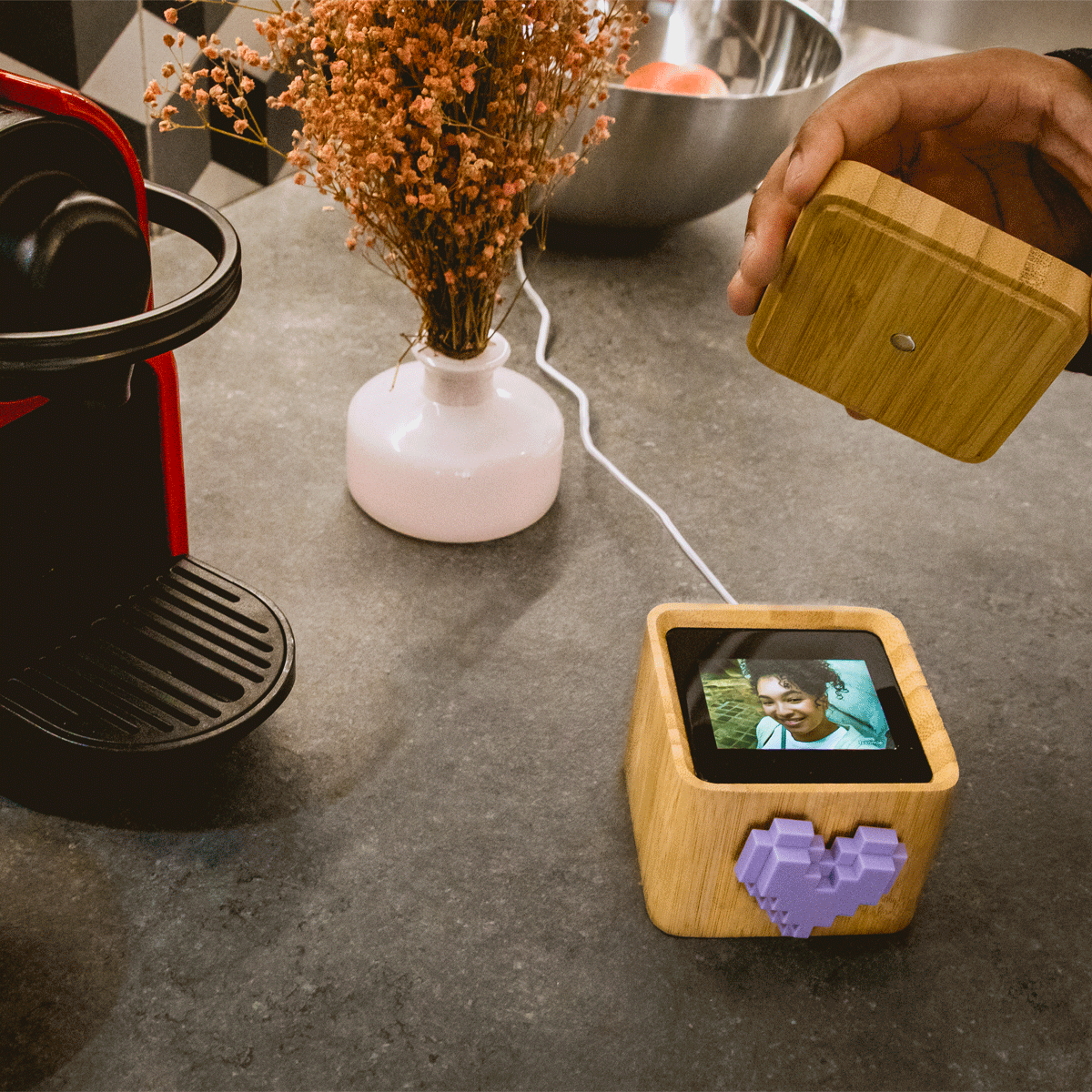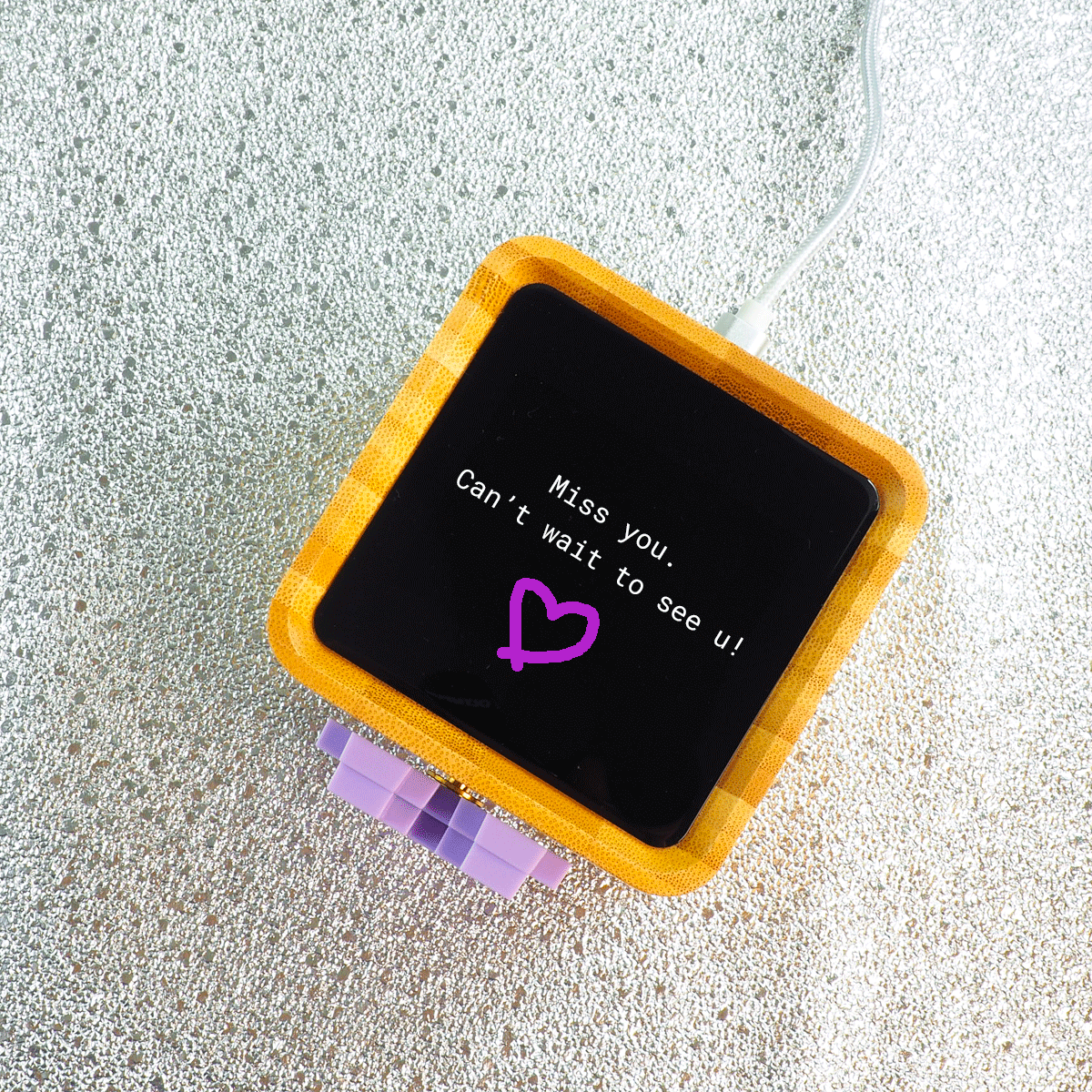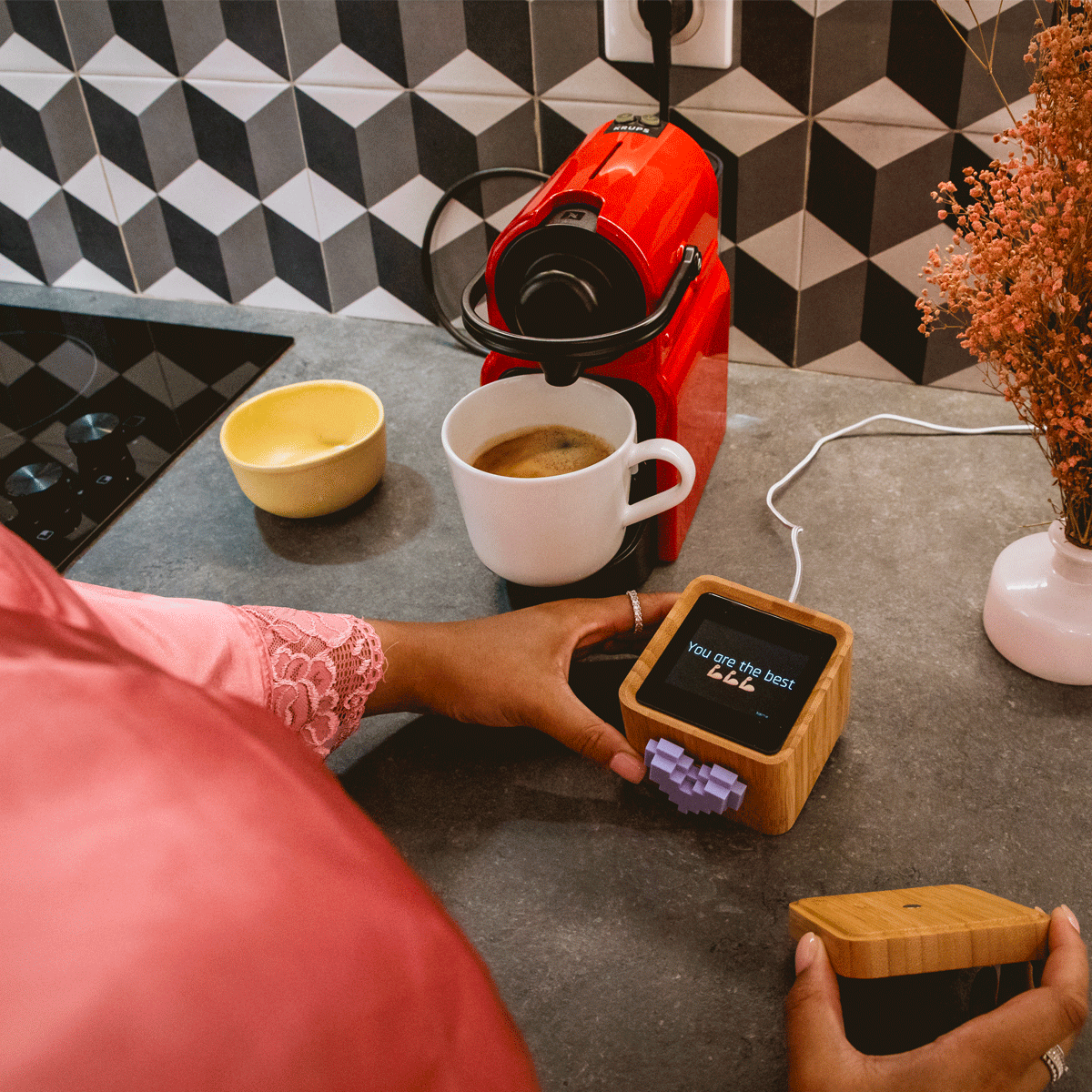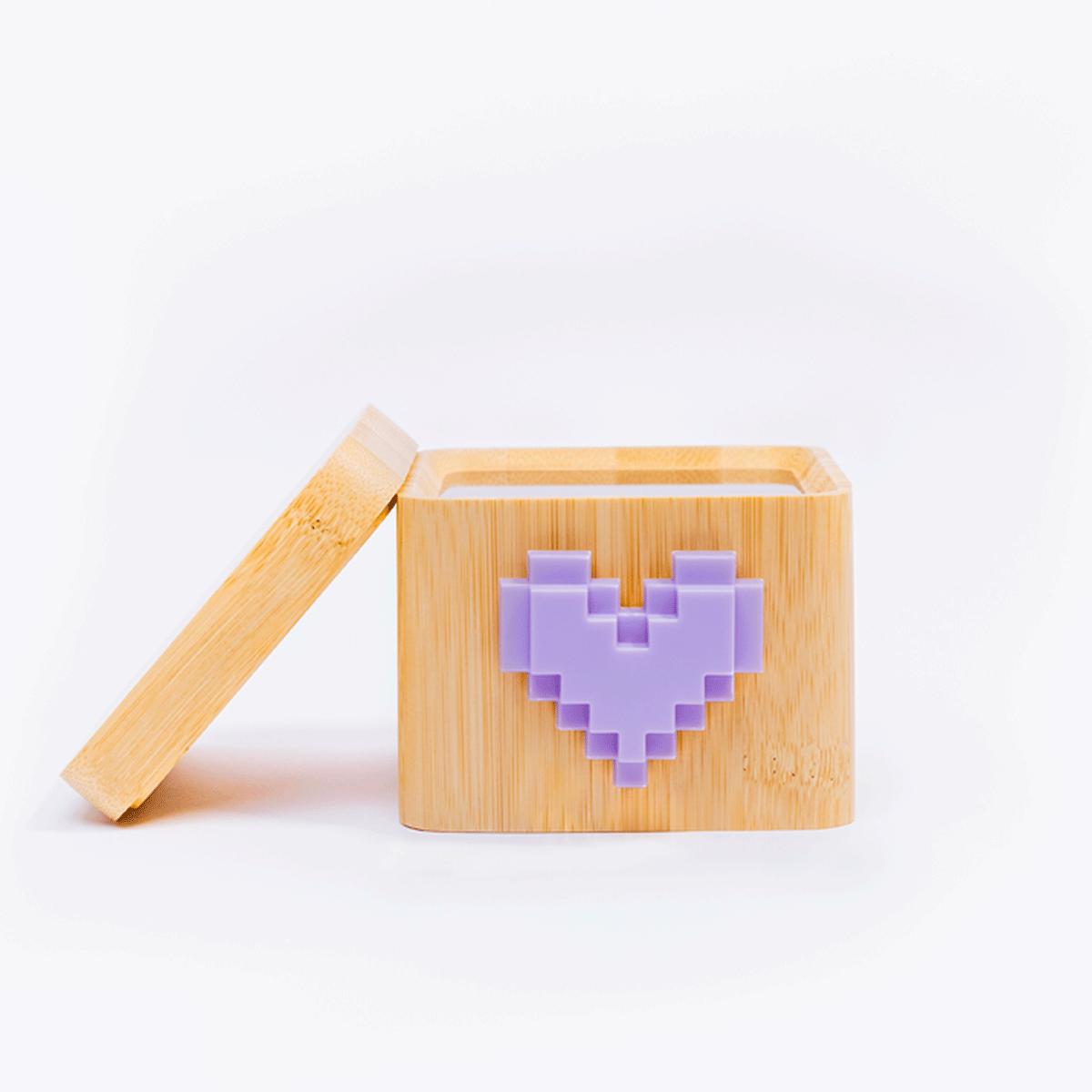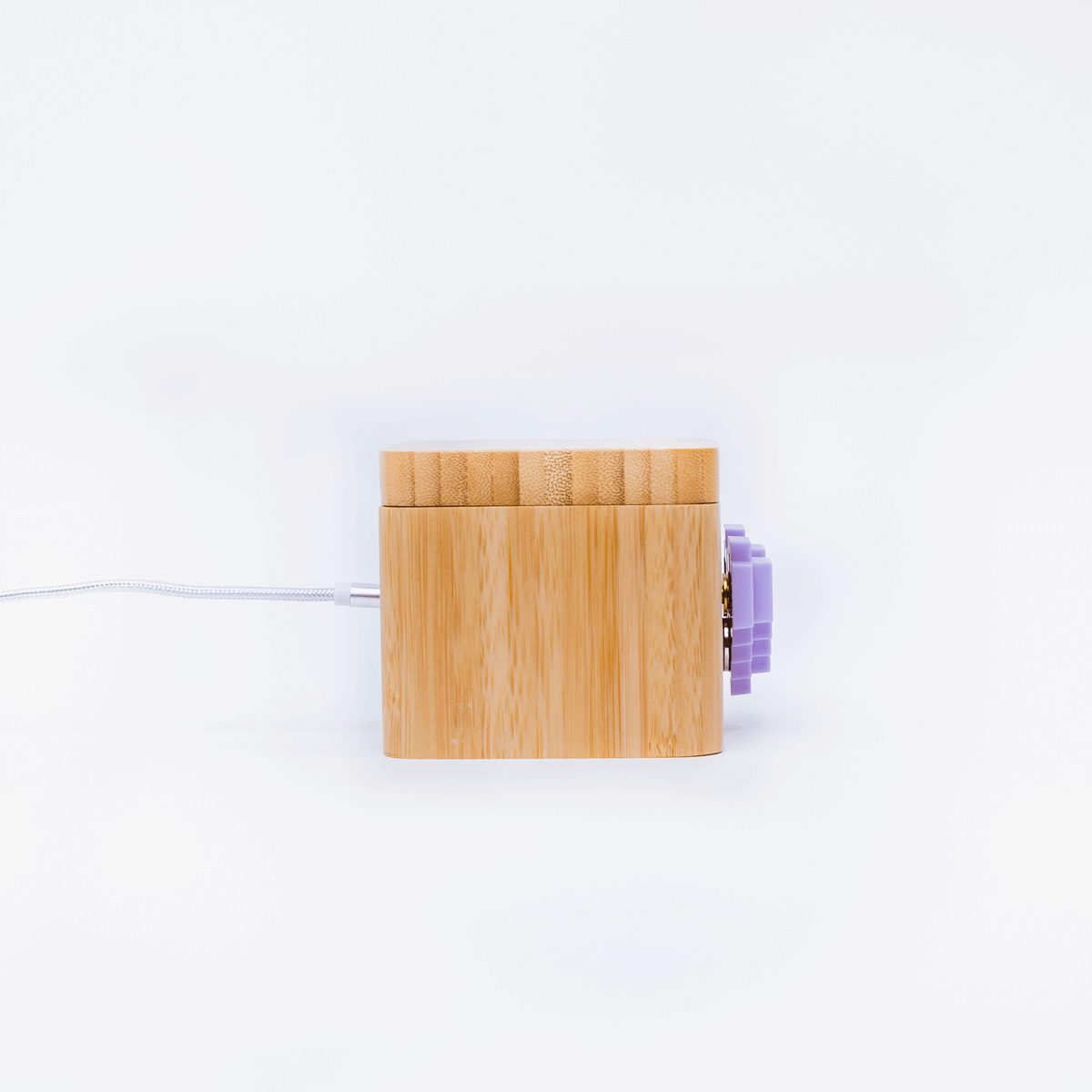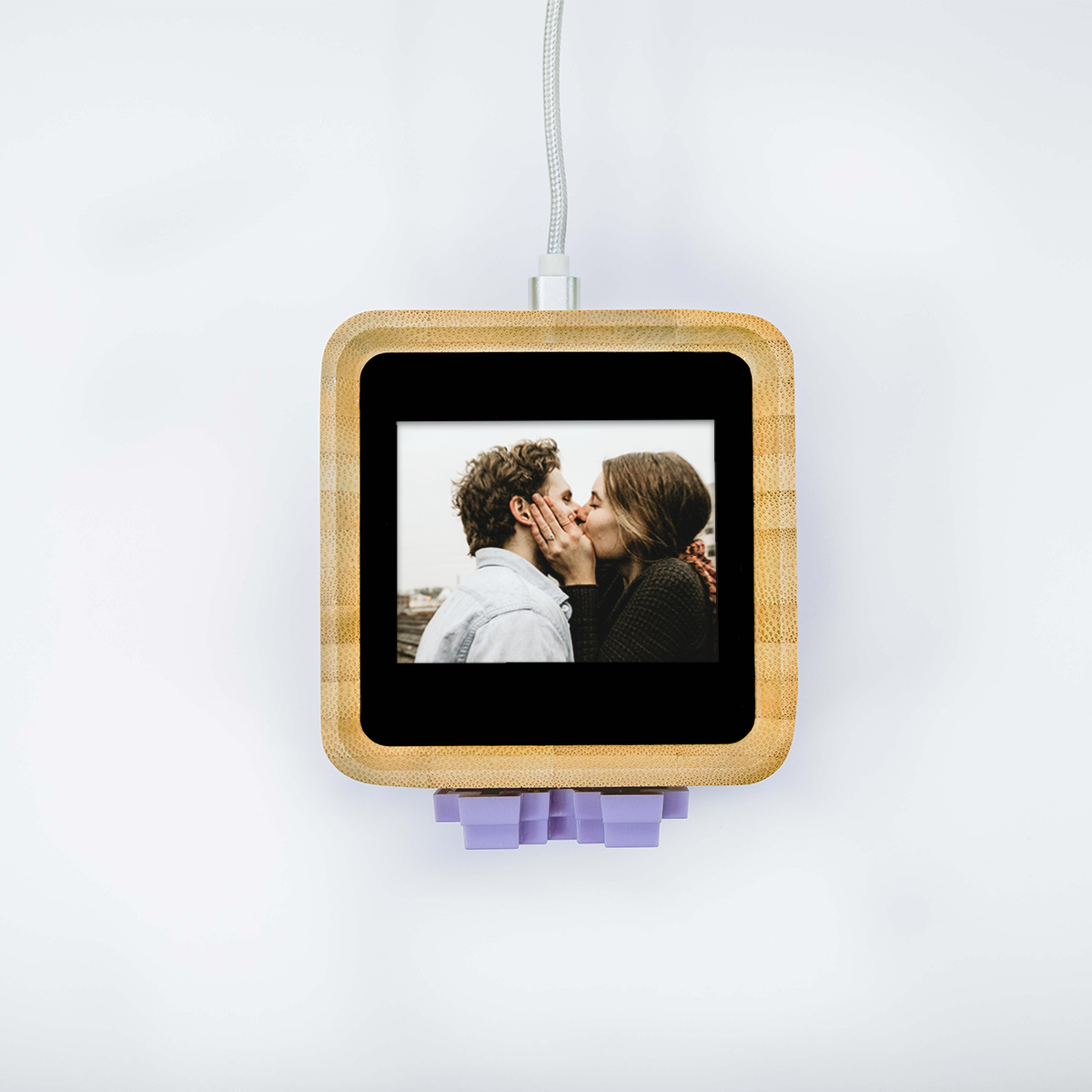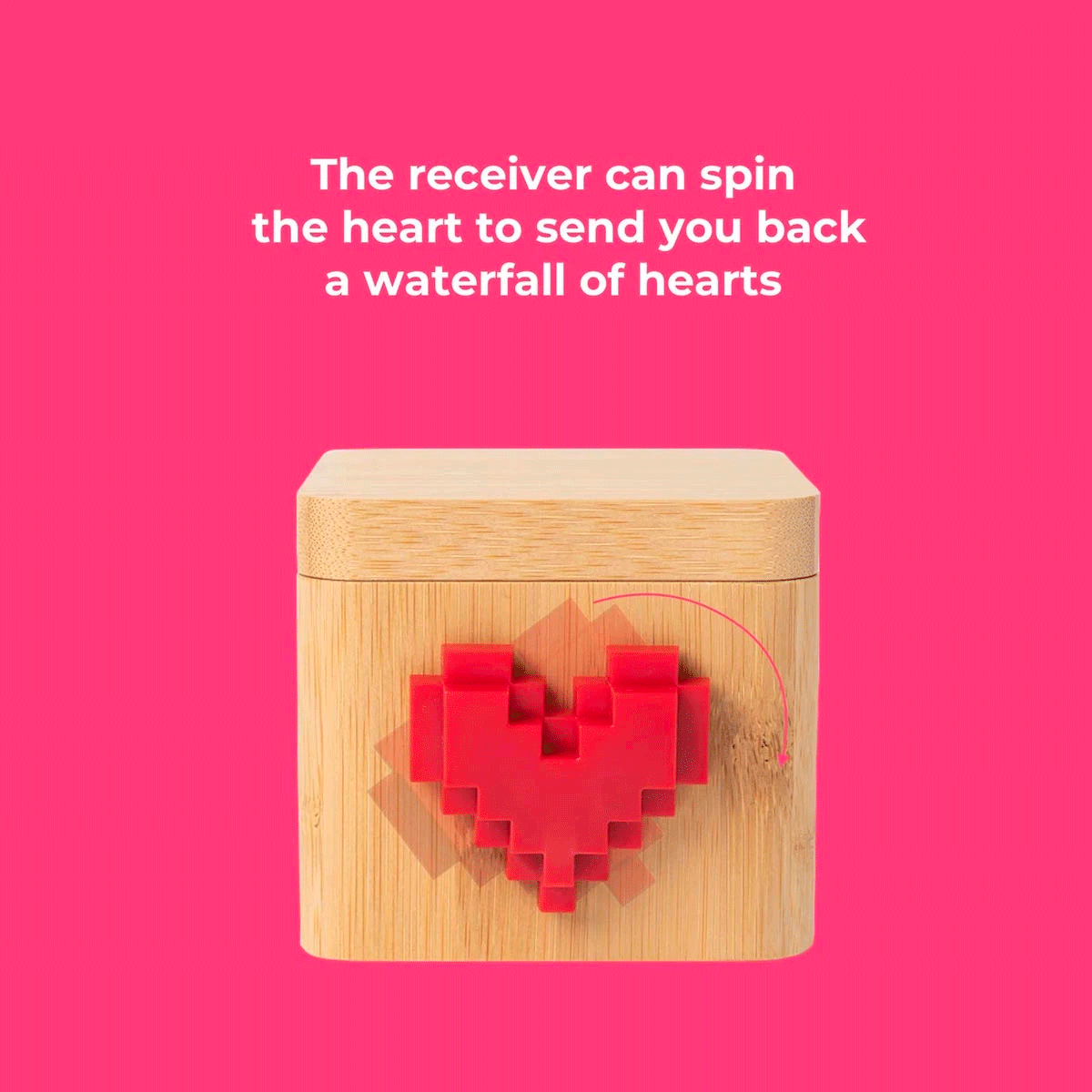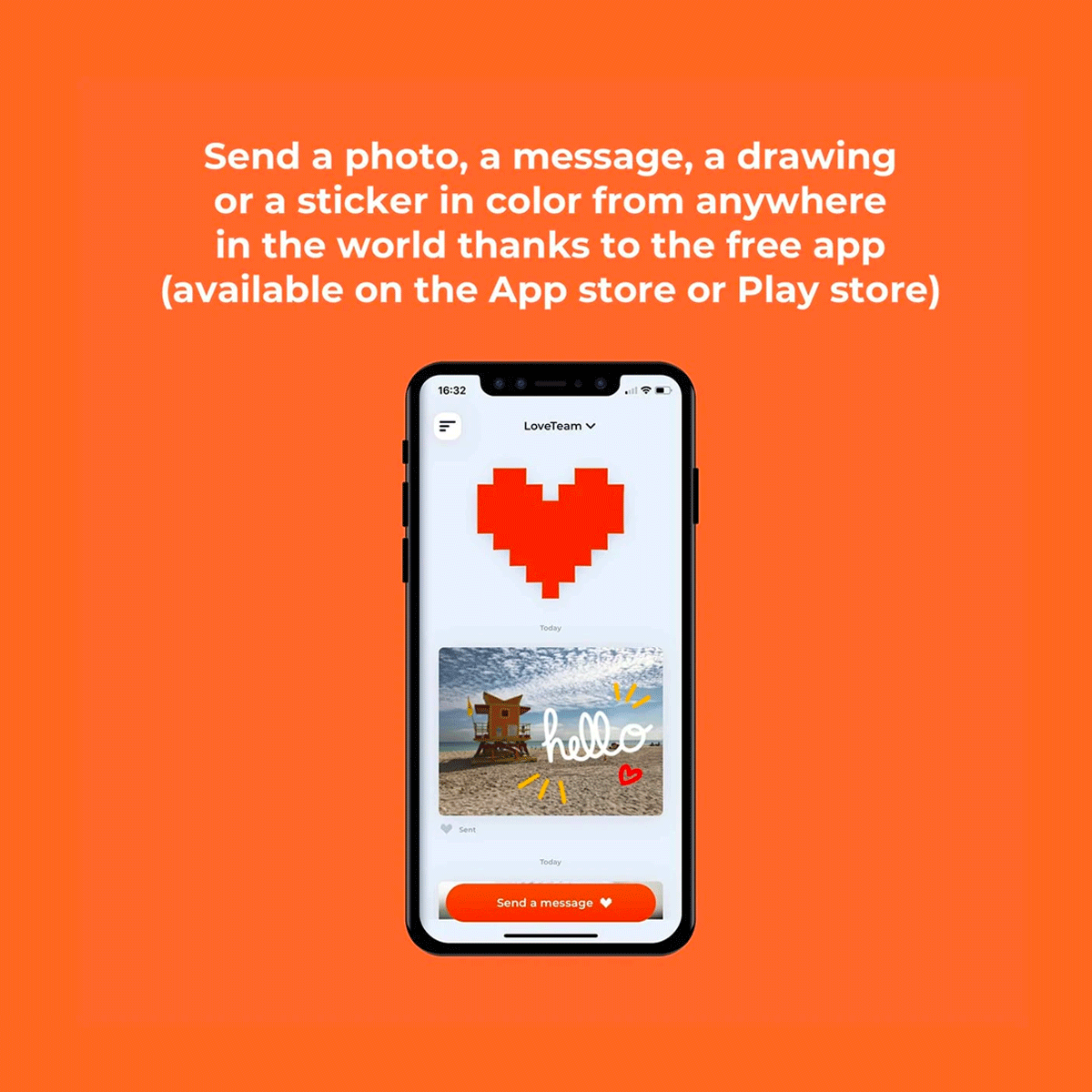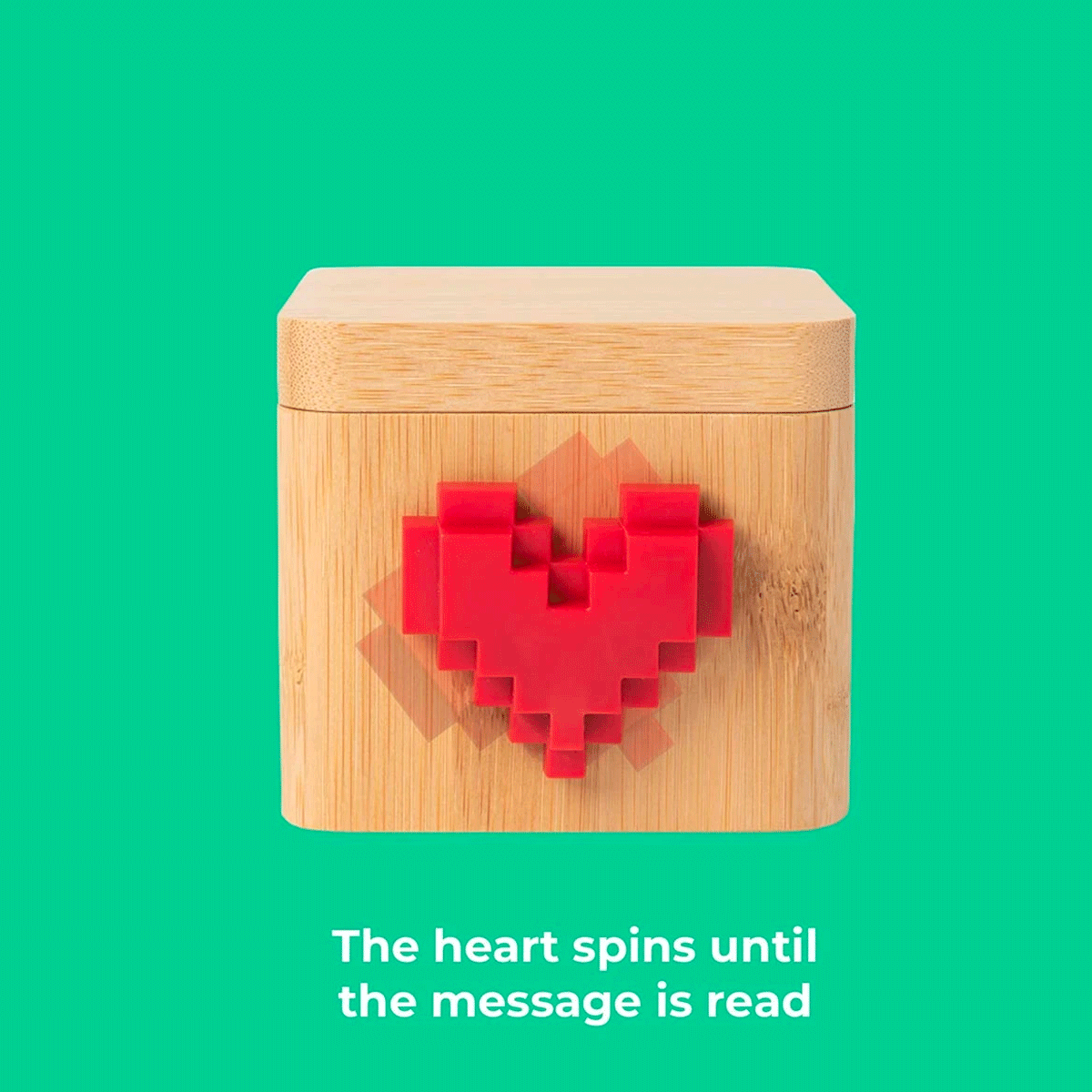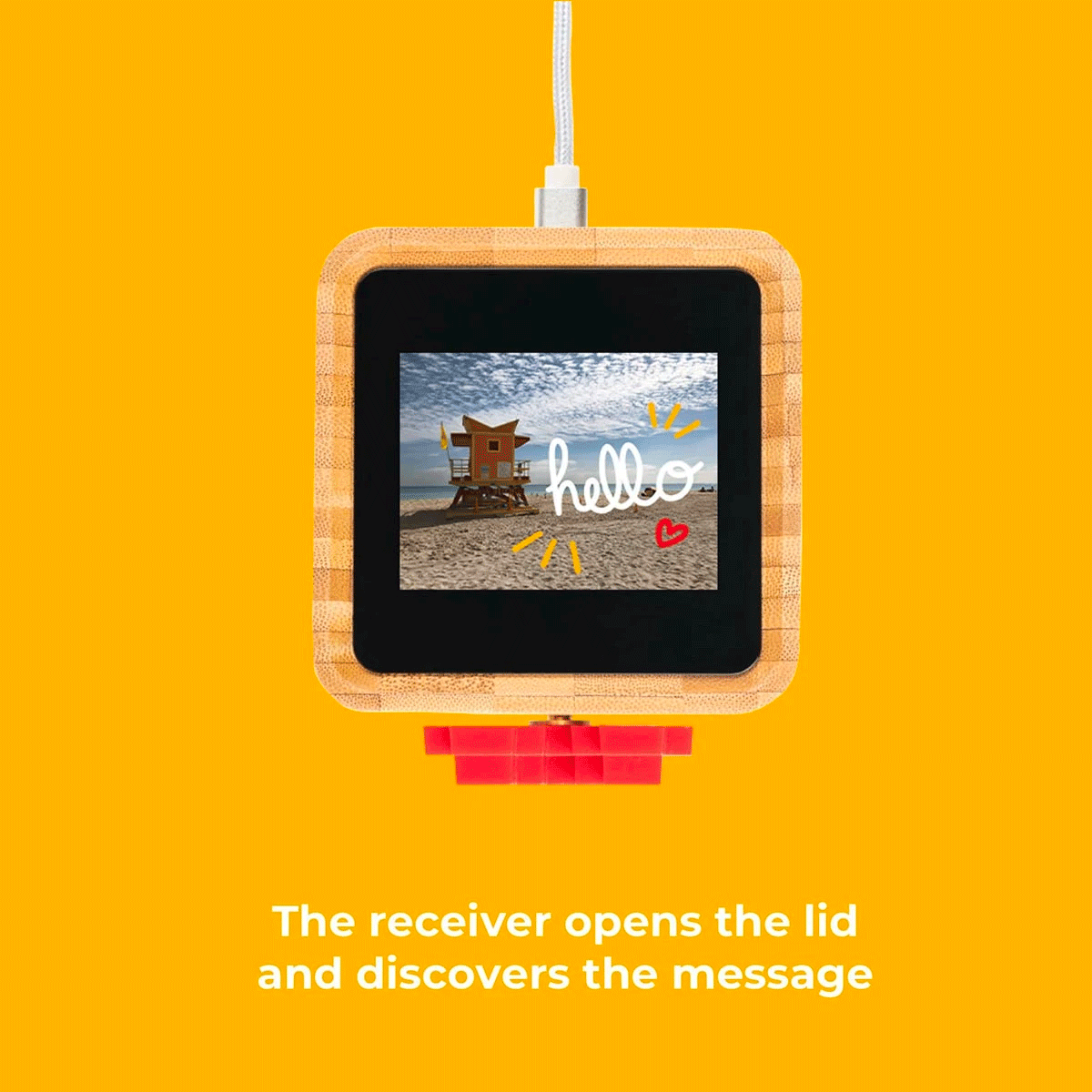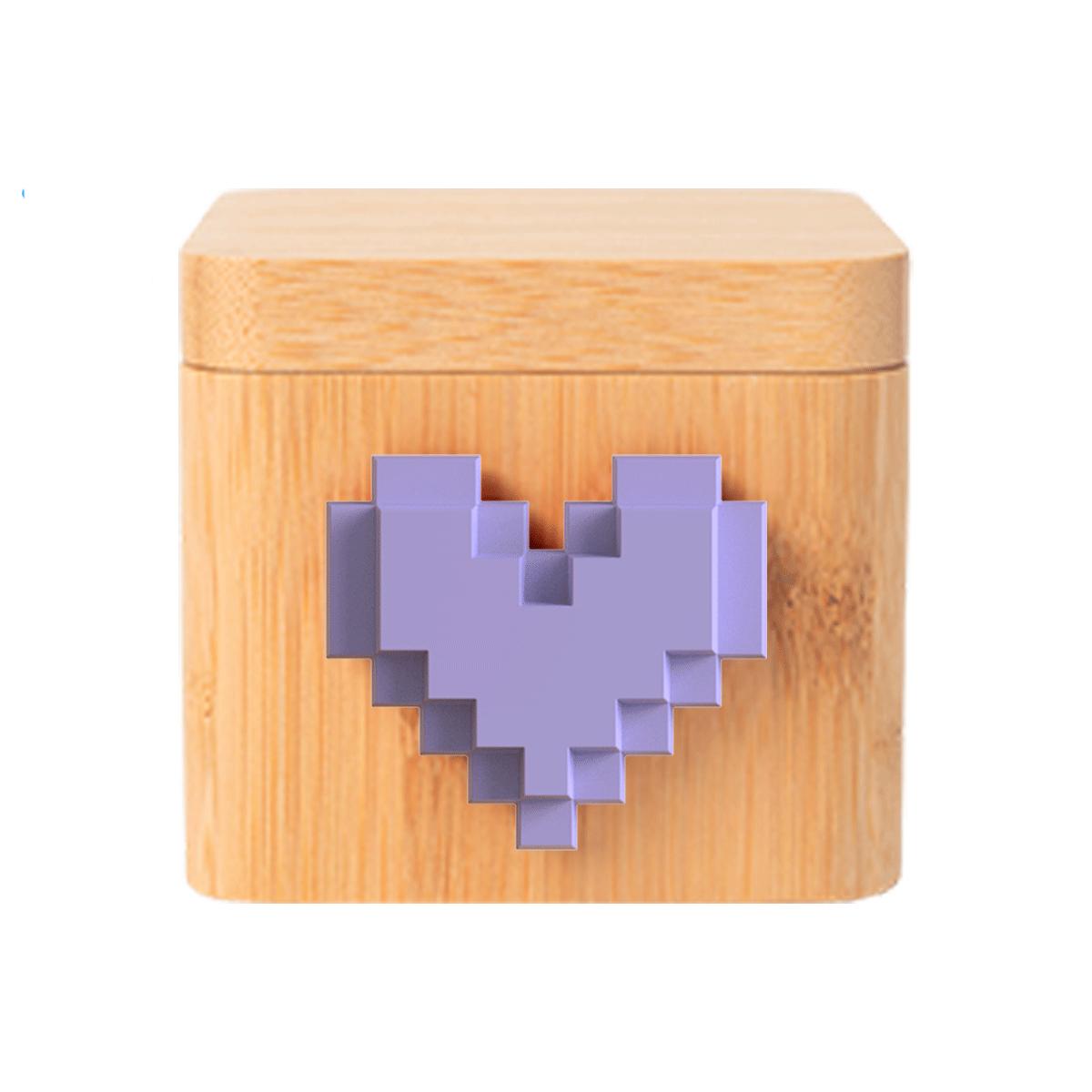 Lovebox for Lovers
Buy 2 for

€104.99

each
Buy 1 for

€144.99
How does the Lovebox work?
Send photos, love notes,
drawings, or stickers to the
Lovebox thanks to our free app

The heart of the Lovebox
will spin when the
receiver gets a message

Your loved one can spin the
heart to send you back a
waterfall of hearts on the app
Tech Specs
Material: Wood (box), ABS (spinny)
Screen: LCD screen 320 x 240 resolution
Connectivity: WiFi 2.4Ghz
Dimensions: 3.5x3.5x3.1in
Weight : 1.54lb
Included with your Lovebox for Lovers
1 Lovebox Original Color & Photo with 1 Lilac & 1 Red pixel spinny
1 Power cable and plug (AU, US EU or UK)
Access to the mobile app (iOS and Android)
Lots of love
Rest assured

They bought it, tried it, and tell you about it
They bought it, tried it, and tell you about it
All your questions answered
Best thing ever
I love it and my girlfriend aswel so get one for yourself and your girlfriend
Love it!
Me and my boyfriend are long distance (Sweden, England) and we've used them so much ❤️ I love them with all my heart, hands down my best purchase ever!
WoW
The Lovebos is the most beautiful thing for a couple. You can give your partner a full of love with a message everyday. A good thing to buy with good quality
Great gift!
I got the Lovebox as a Christmas present for my wife and have to say that - so far - I am very pleased with the gadget. I have not missed one day of sending my wife a message of love, appreciation or words of support and she loves reading them and responding with the shower of hearts.
It's functioning perfectly and the customer service is fast and very professional.
My girlfriend loved it!
Really liked this format of sending love notes that can be fully editable! Customer support was great (I had a typo on the engraving that was quickly sorted out) and box looks really cute on her office :D Plus, the app reminds me to send some love, so I do not really forget about her :p
My girlfriend and I love it! Very glad I bought it, she feels like I'm with here.
Love and be loved.
The Lovebox is a fantastic way to stay connected all over the world 💕🙏🏻
Wonderful and great quality