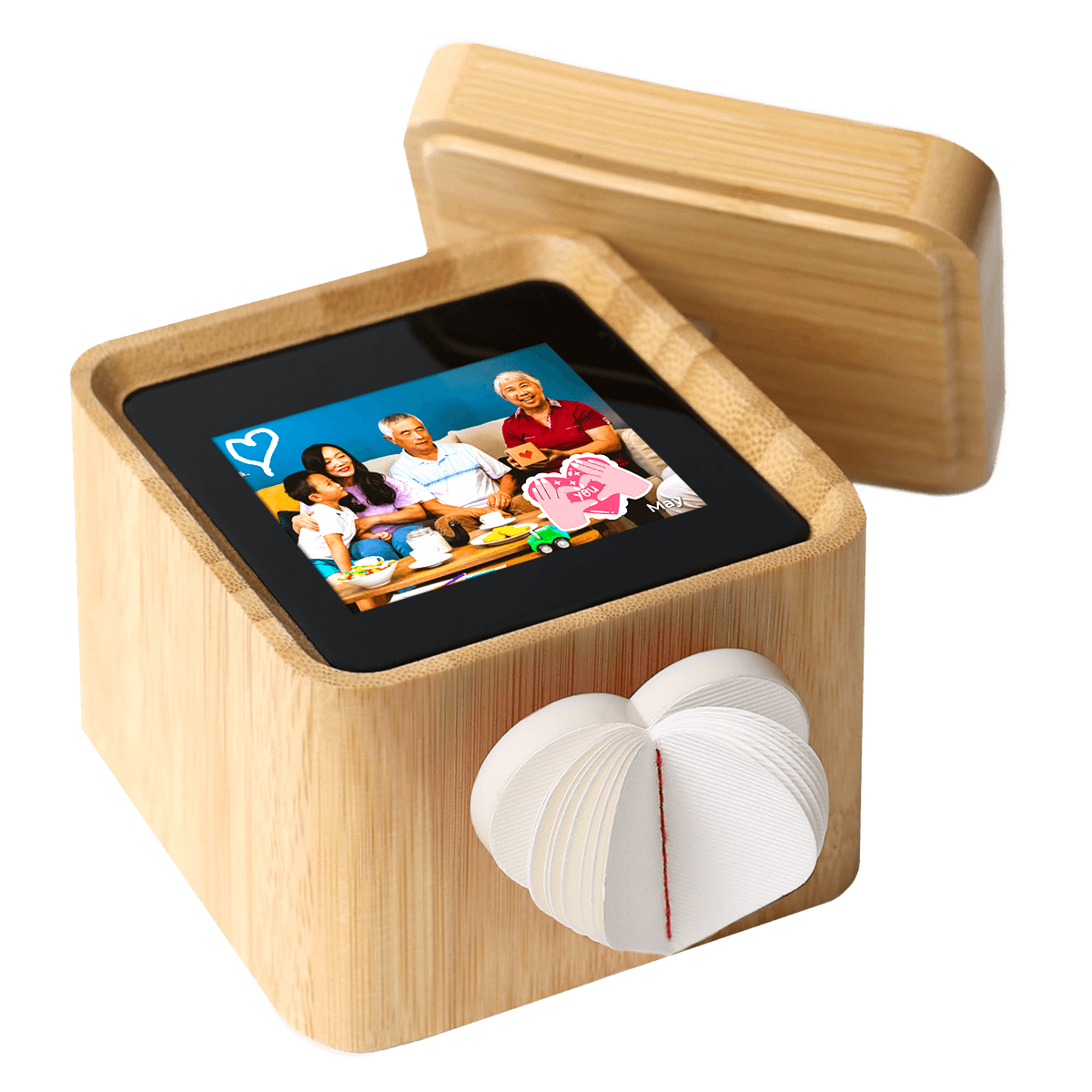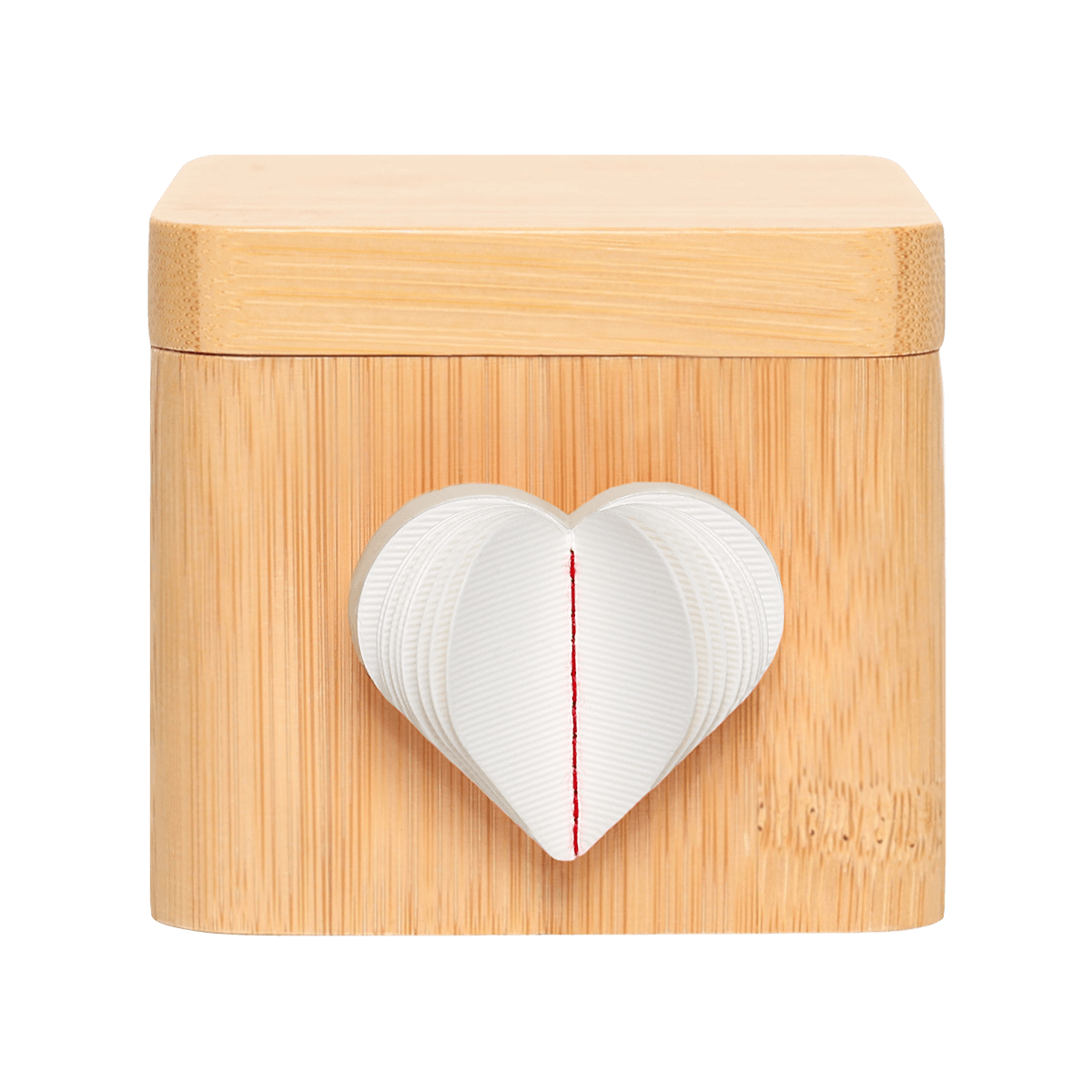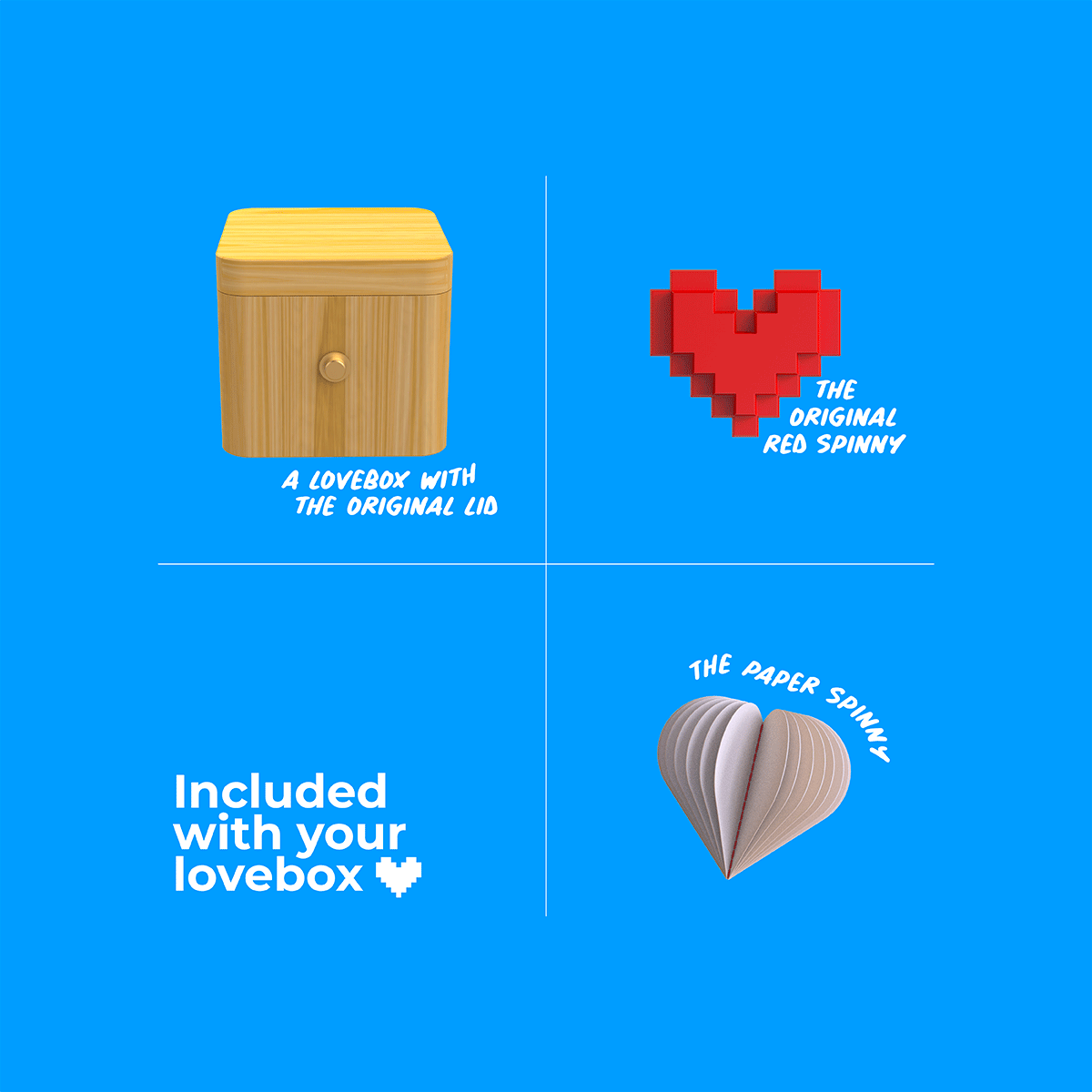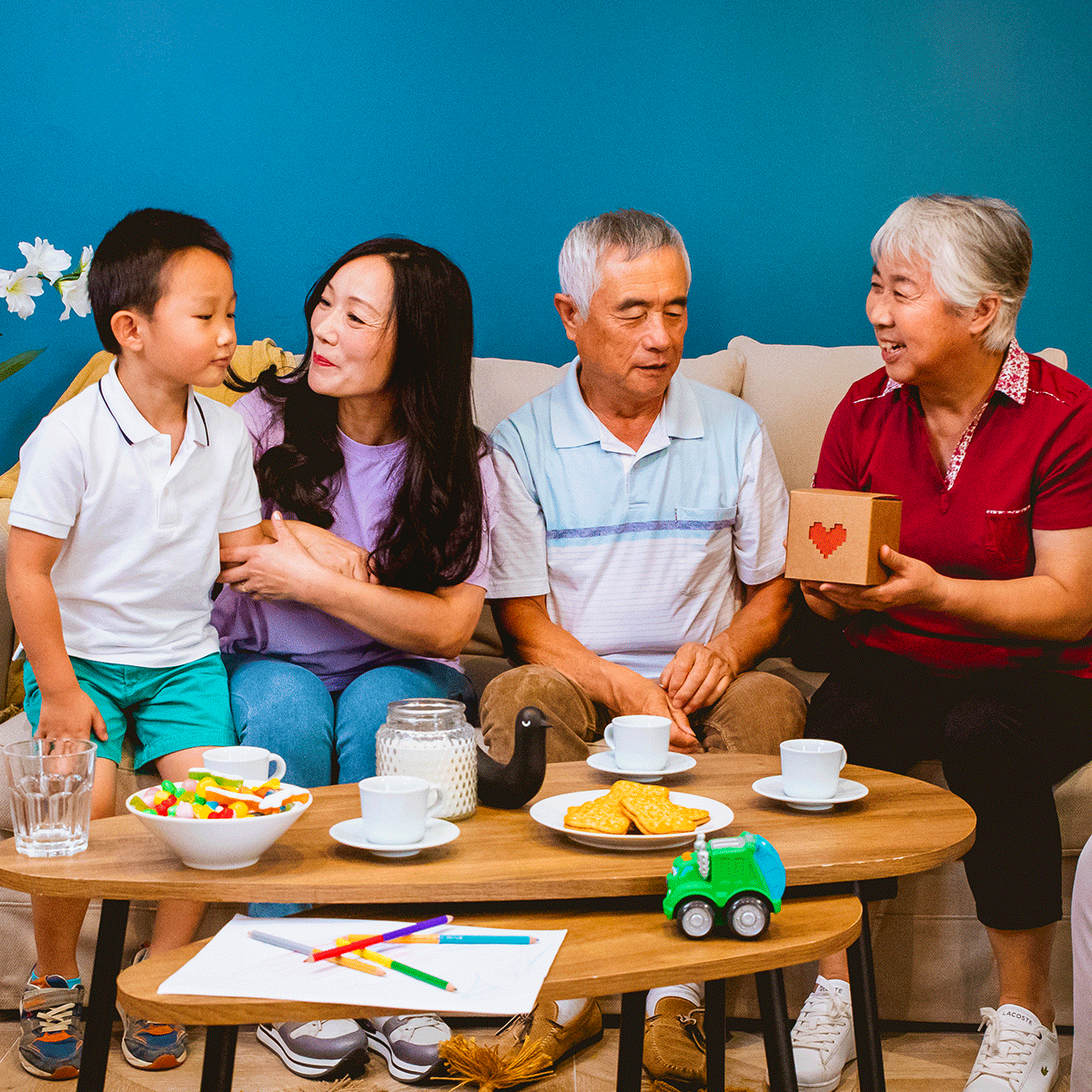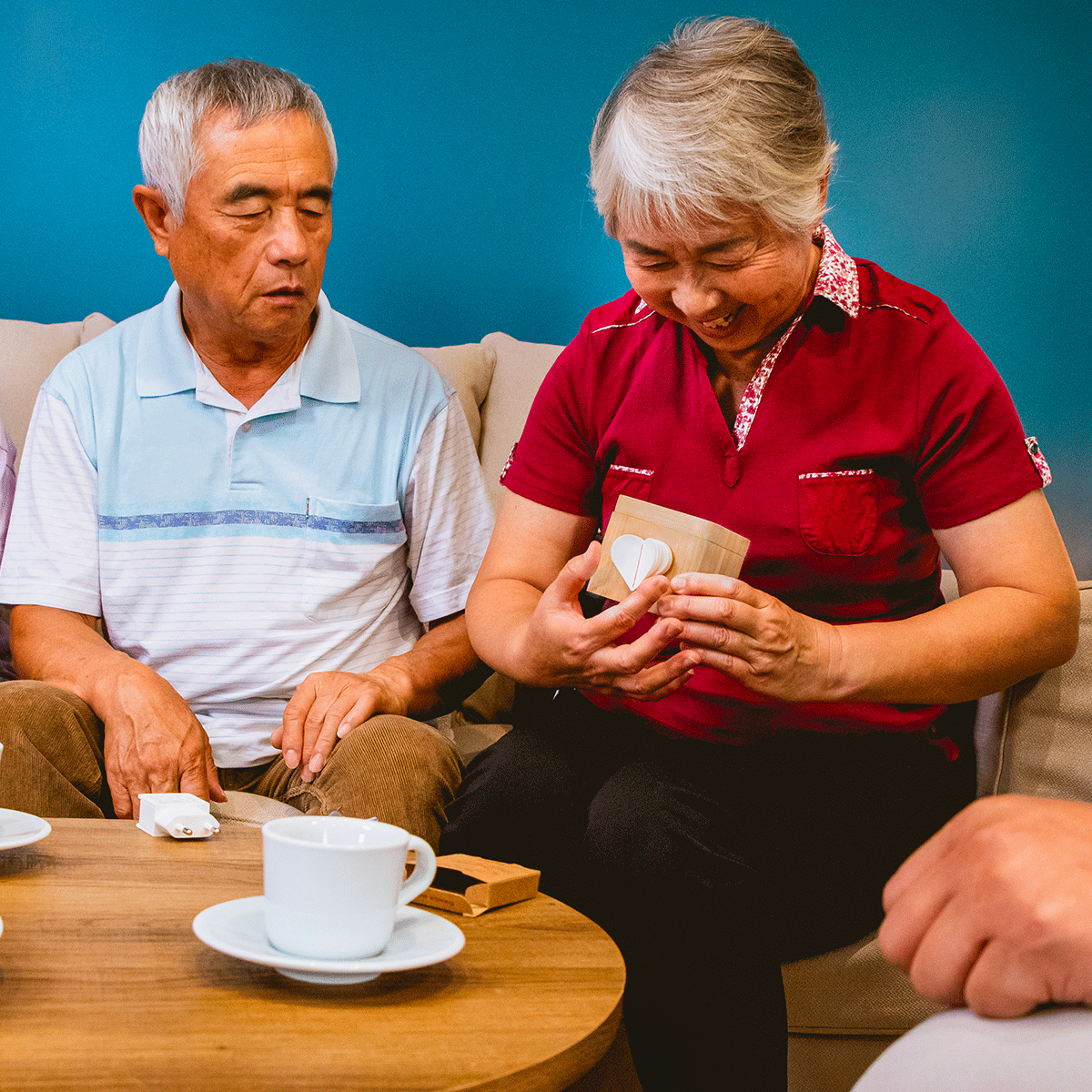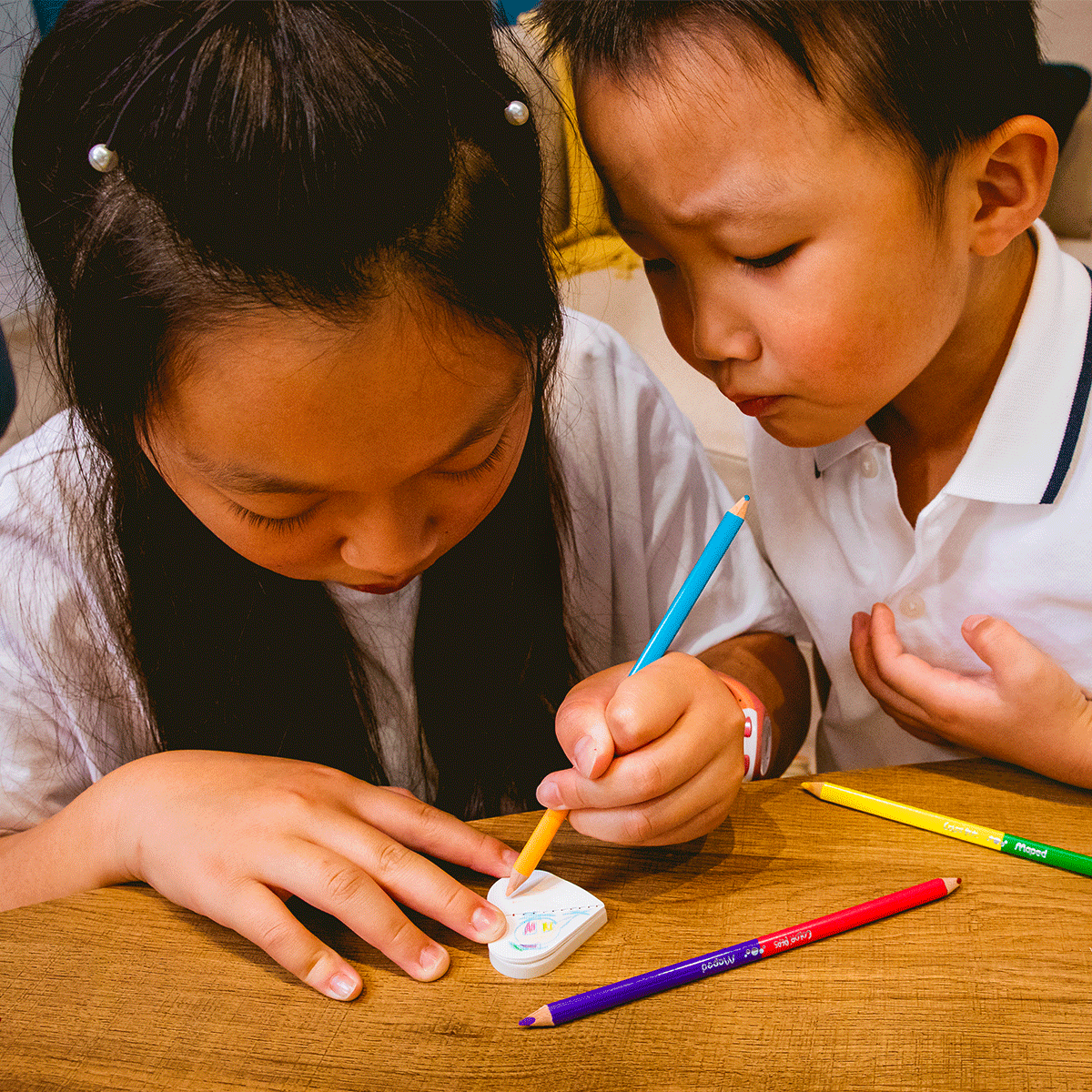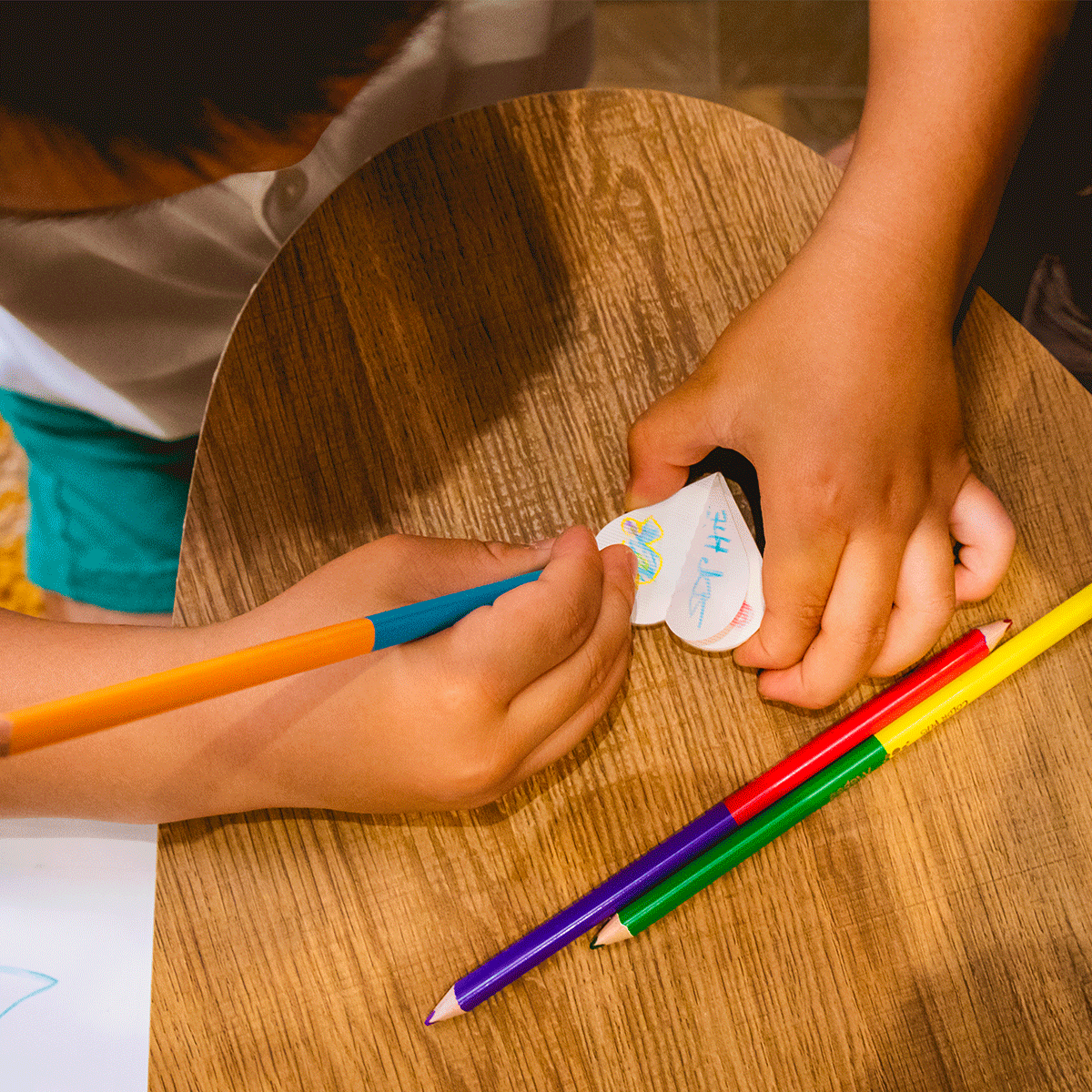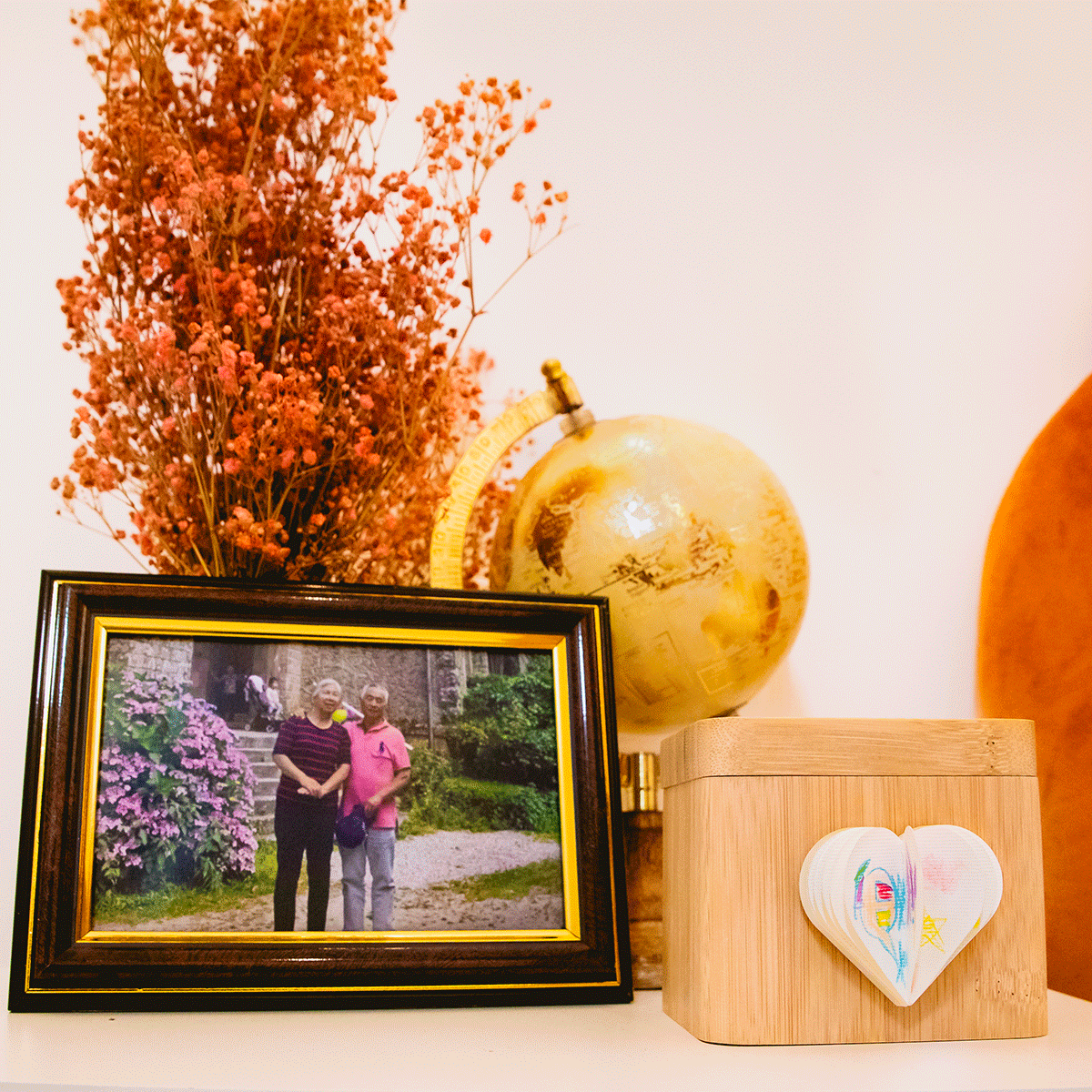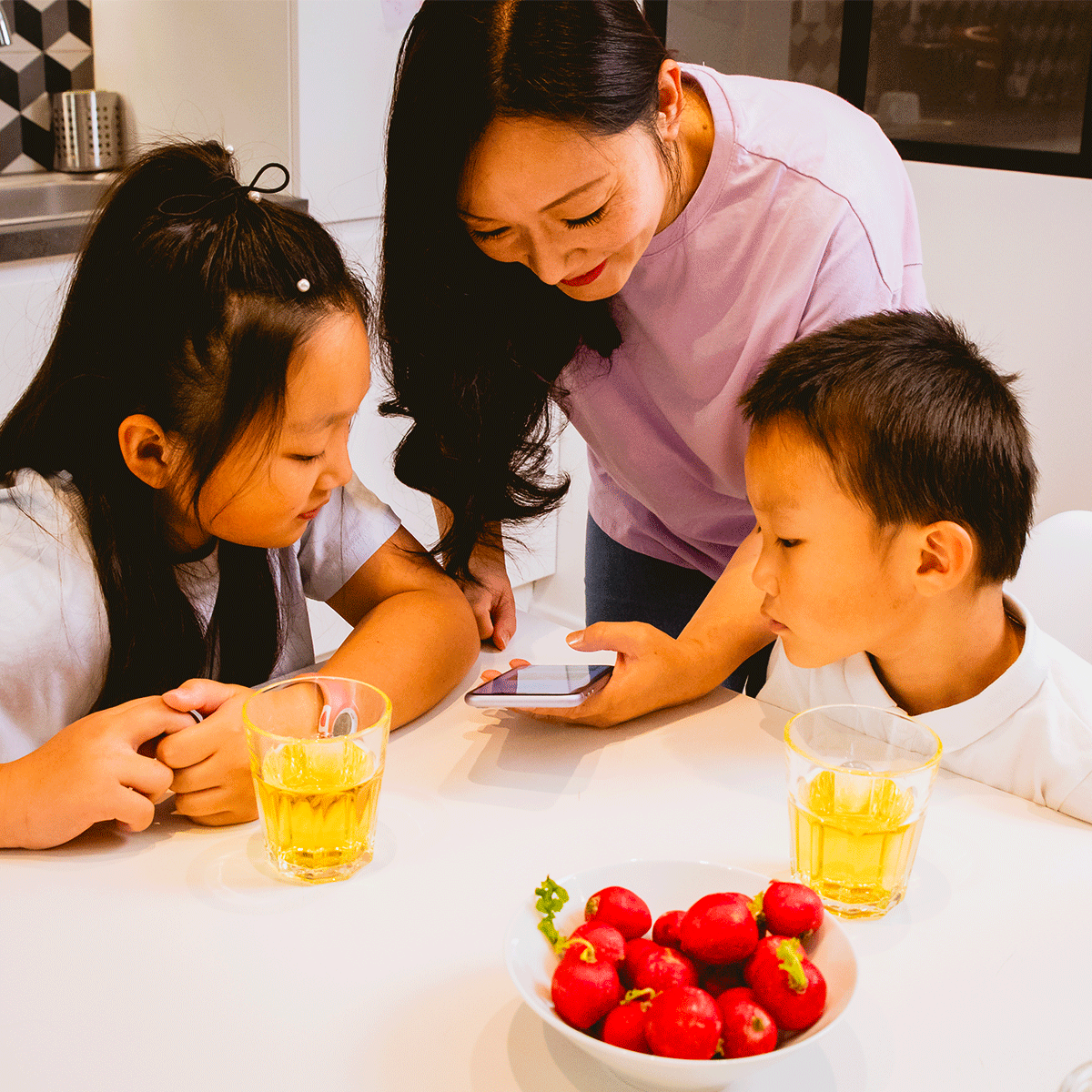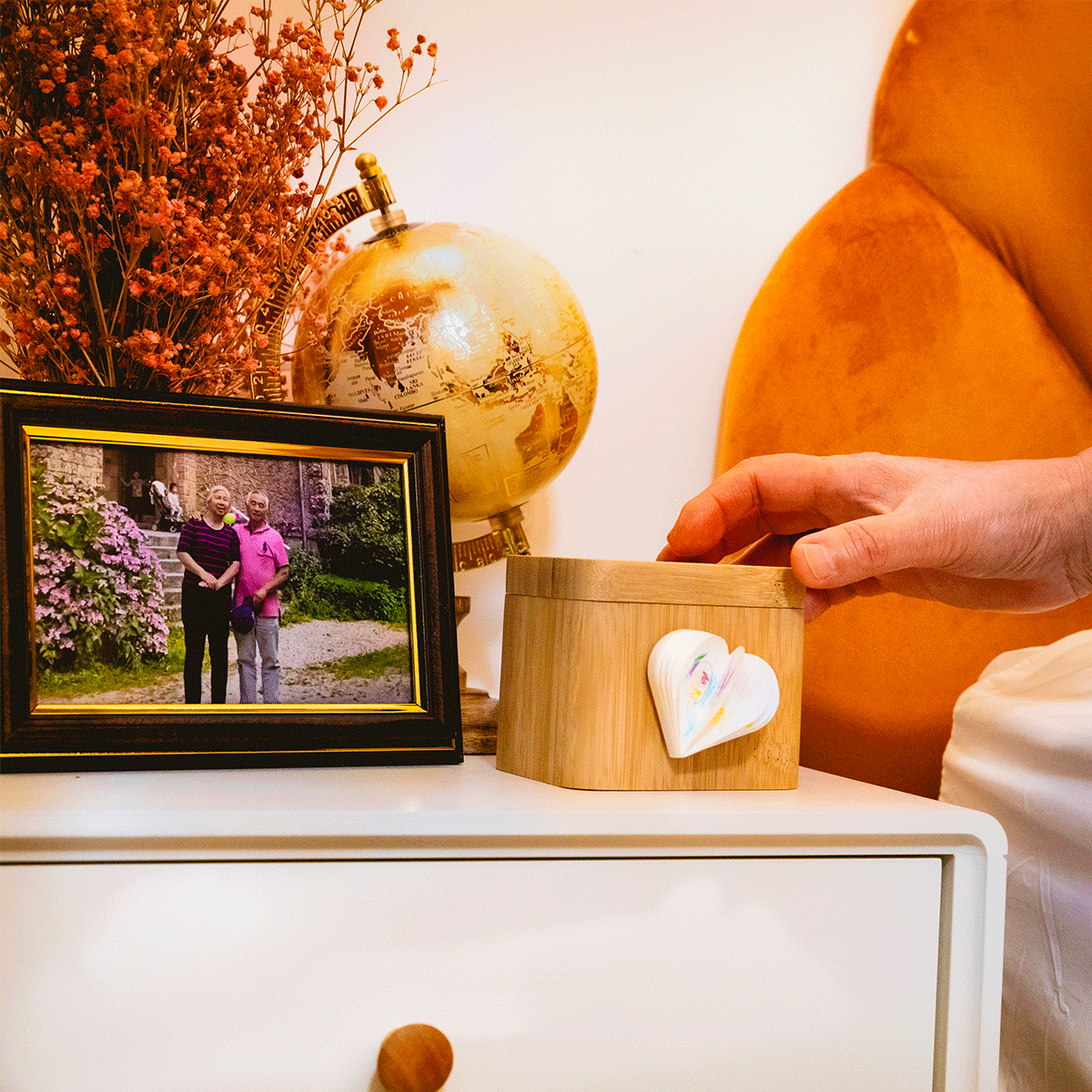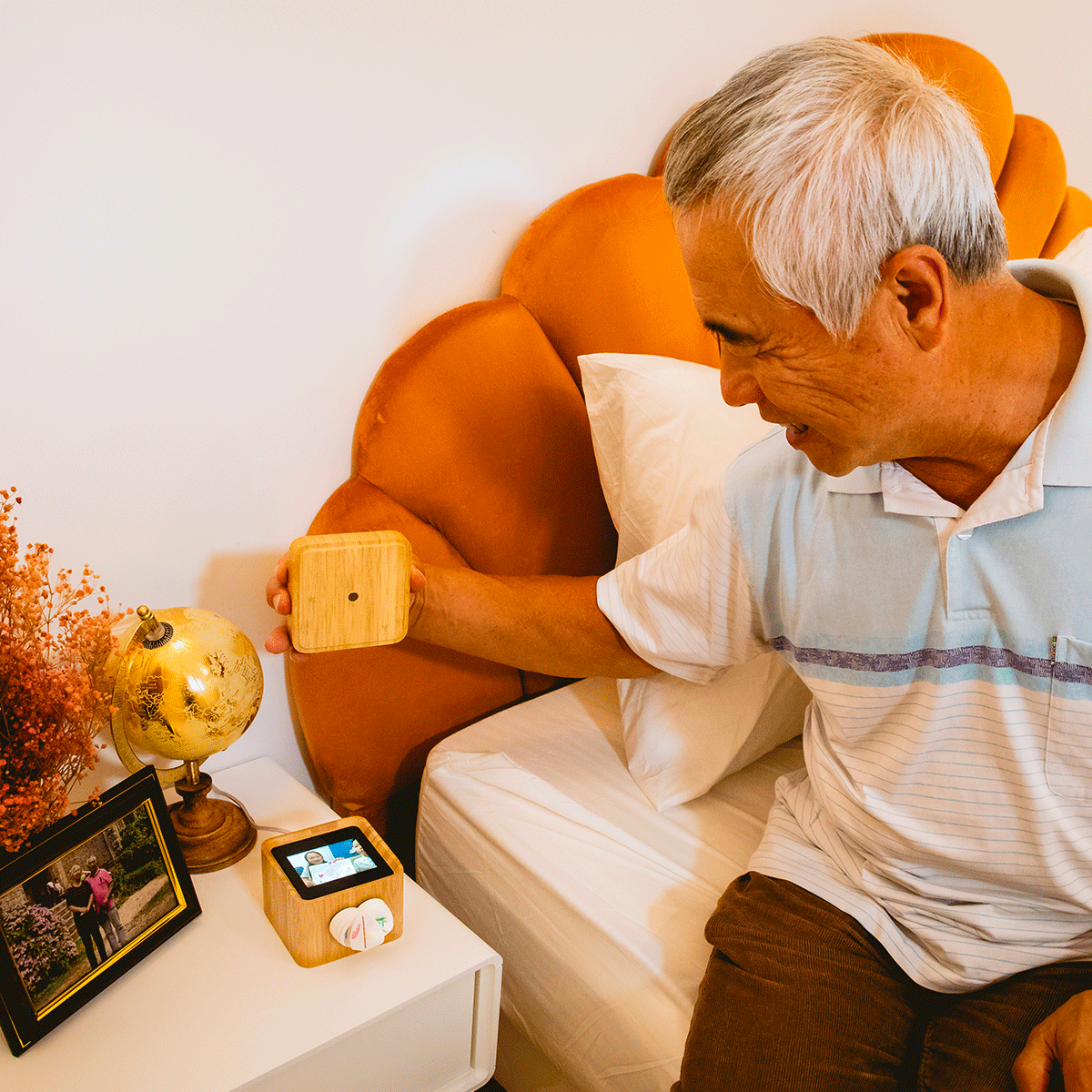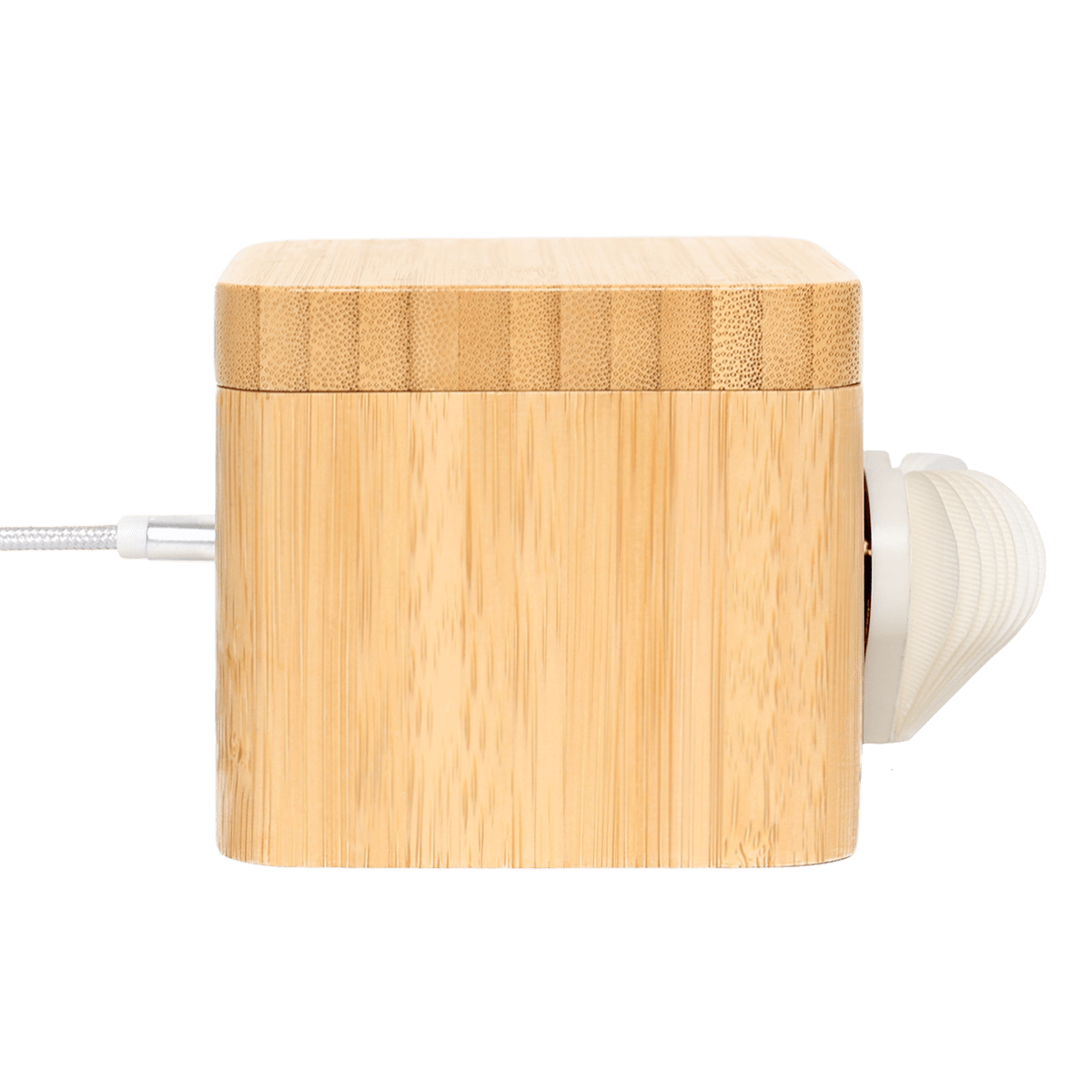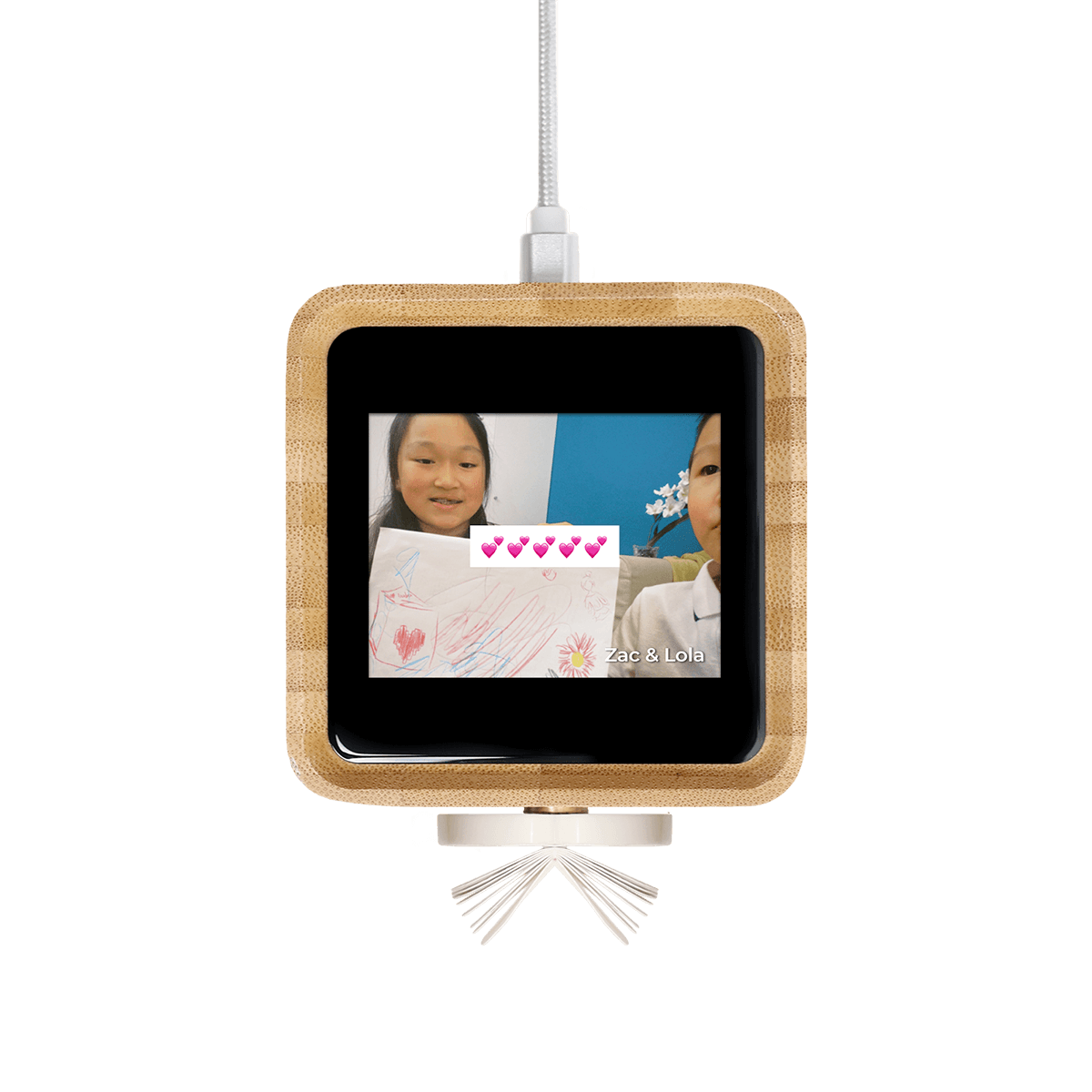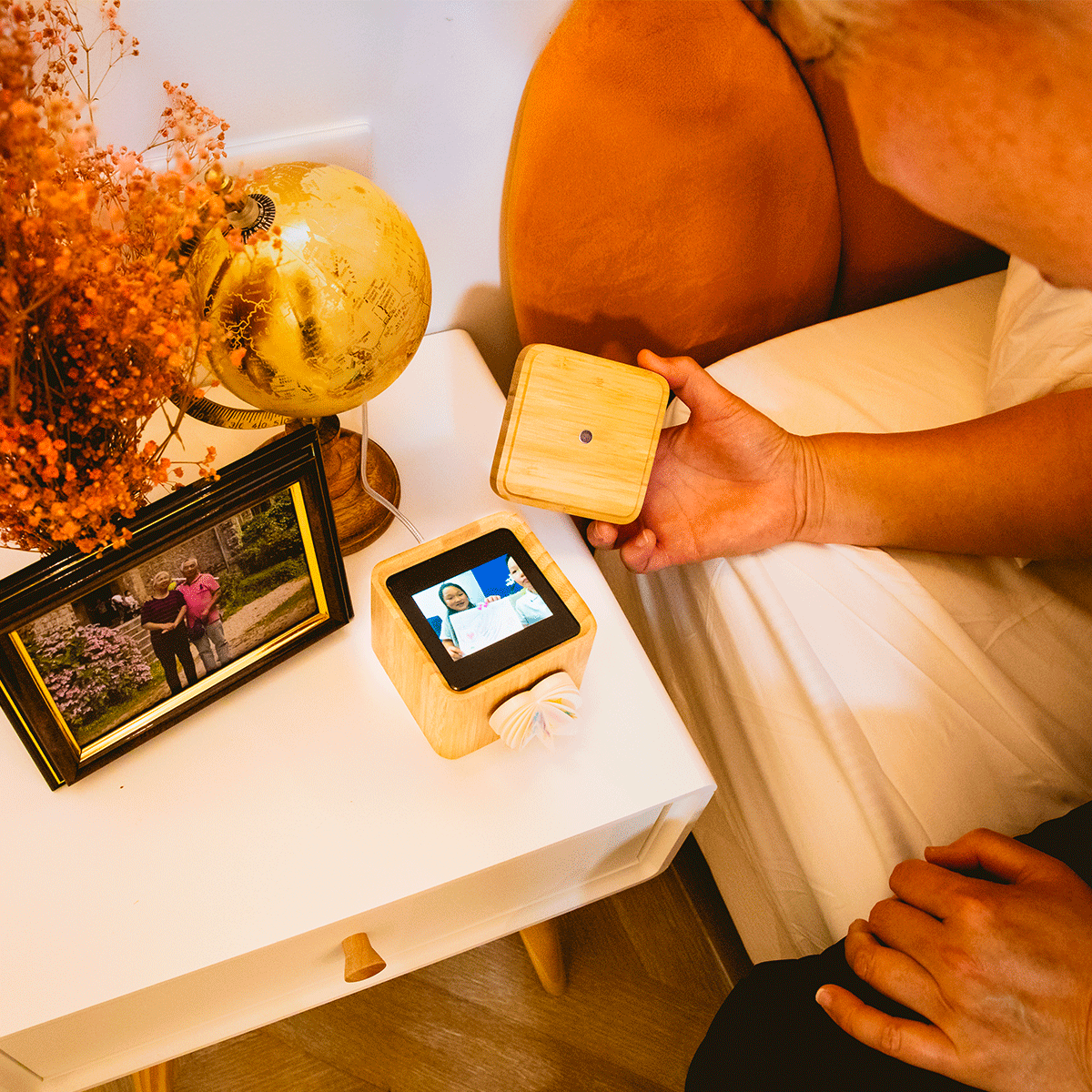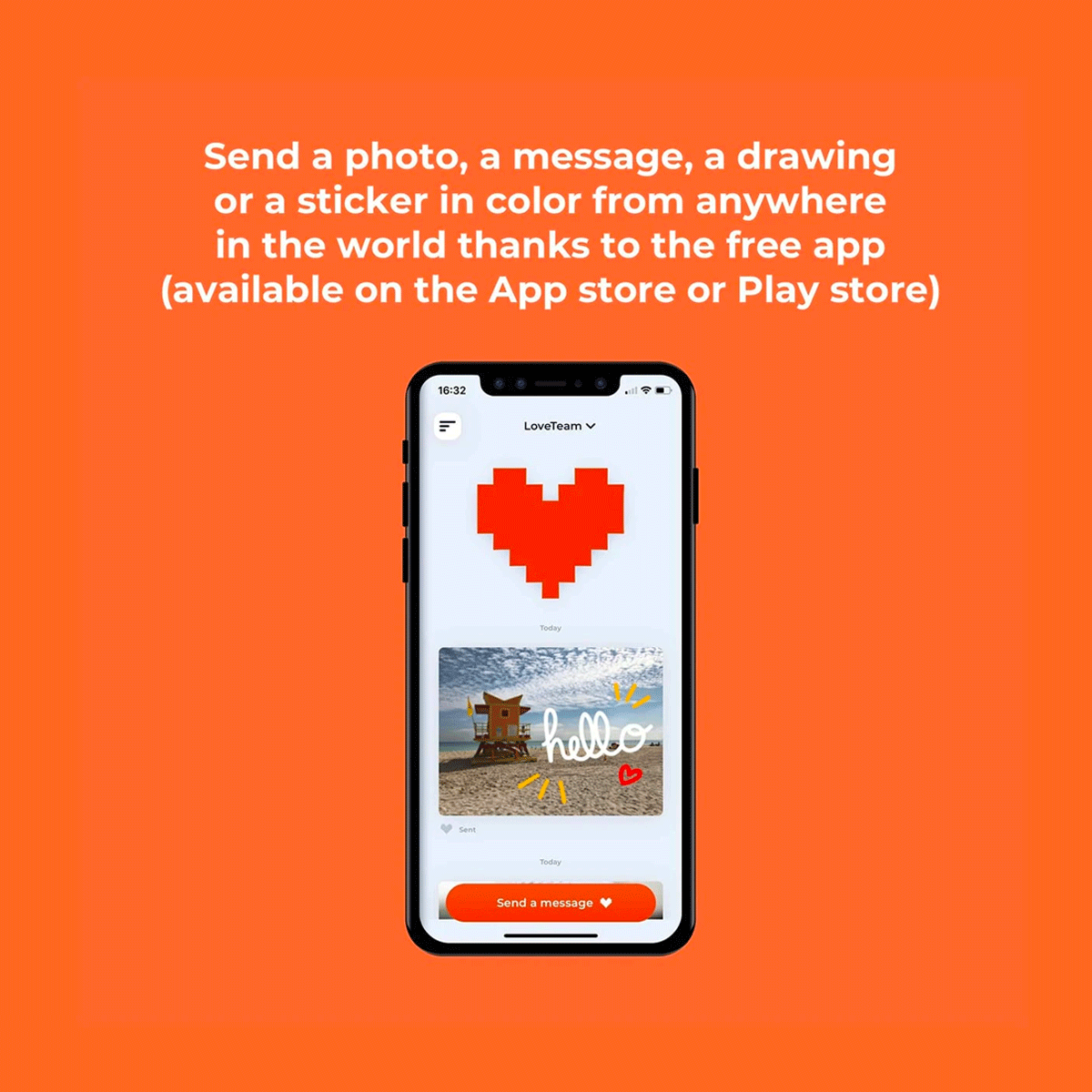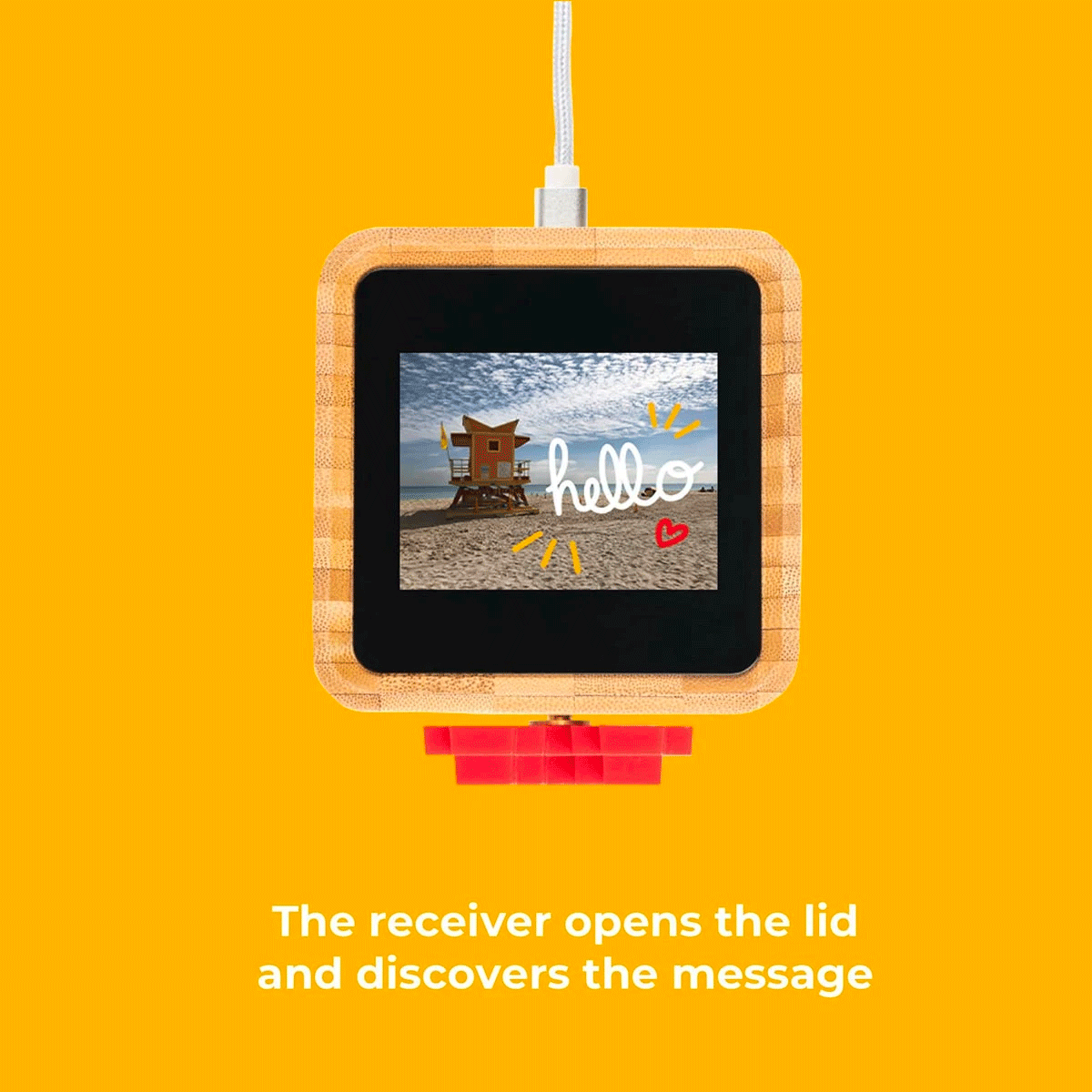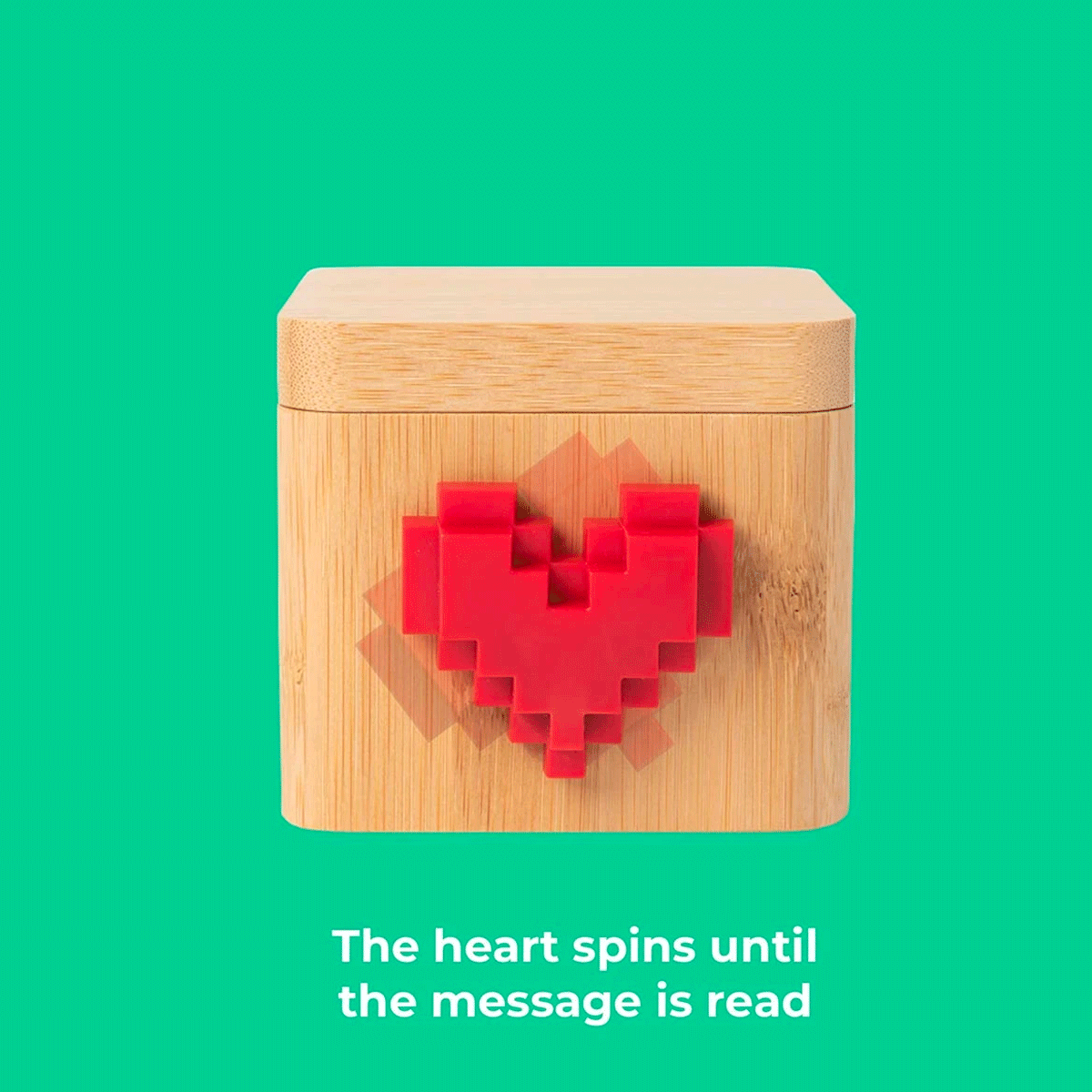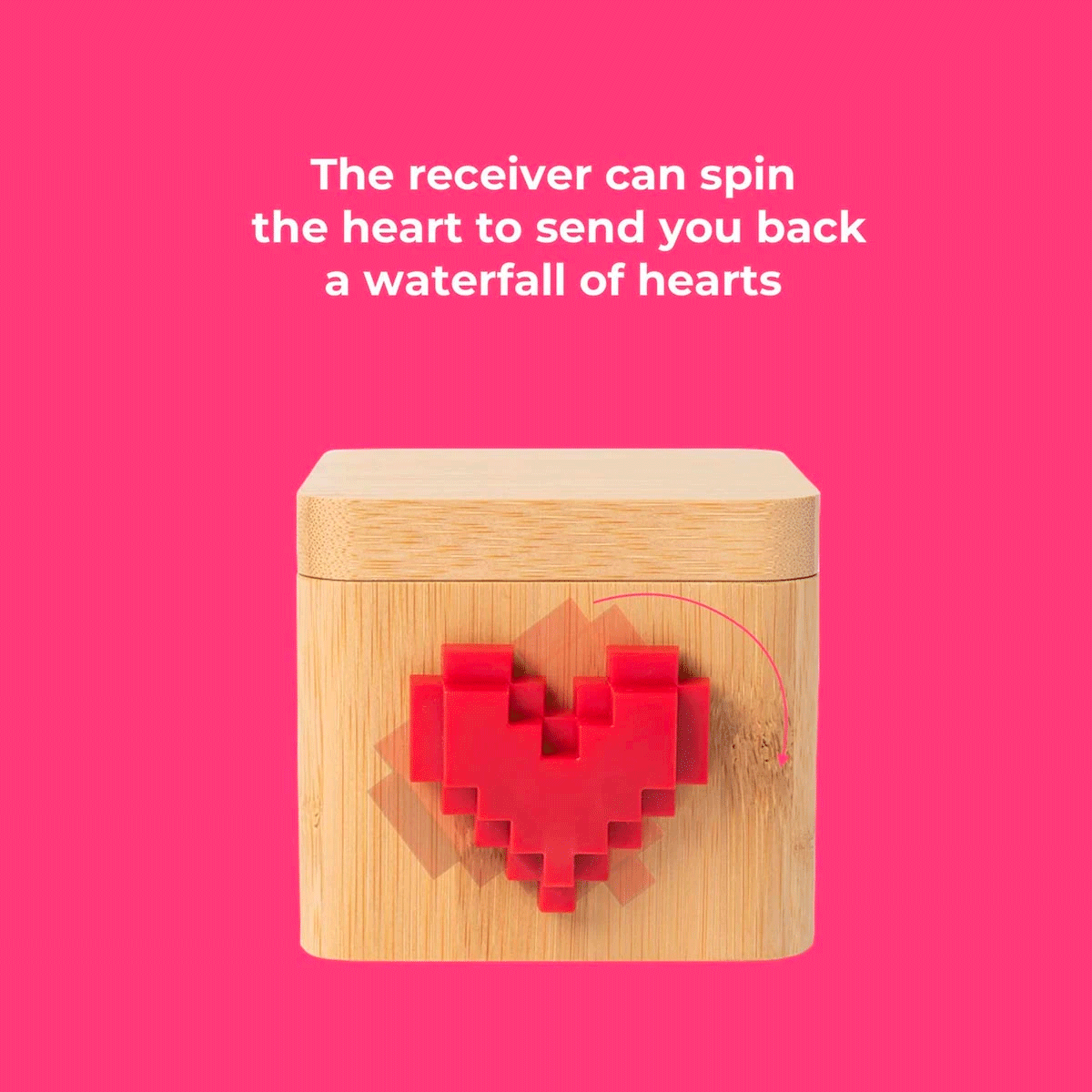 Lovebox for Grandparents
Buy 2 for

€104.99

each
Buy 1 for

€144.99
How does the Lovebox work?
Send photos, love notes,
drawings, or stickers to the
Lovebox thanks to our free app

The heart of the Lovebox
will spin when the
receiver gets a message

Your loved one can spin the
heart to send you back a
waterfall of hearts on the app
Tech Specs
Material: Wood (box), ABS (spinny)
Screen: LCD screen 320 x 240 resolution
Connectivity: WiFi 2.4Ghz
Dimensions: 3.5x3.5x3.1in
Weight : 1.54lb
Included with your Lovebox for Grandparents
Rest assured

They bought it, tried it, and tell you about it
They bought it, tried it, and tell you about it
All your questions answered
Love boxes for child and grandparents
I both one love box to my daughter, who's 4 and cannot write yet, but she can perfectly draw on my iPhone. Then I bought another lovebox for my parents and they enjoy exchanging drawings and text everyday! We leave very far away from each other and i find this a great a way to foster my daughter' skills to express independently her own feelings. Not even to mention the joy of grandparents. I love both boxes !!!!
The Lovebox works perfectly fine. My family will love it!
Greatest Christmas present for grandparents
My parents got it for Christmas to see you their little grandchild growing up
They where over the moon and we even use the Lovebox when we are at there place- it's just too nice when the little heart starts spinning 😊